Seven weeks ago, 11 college-aged women met at a starting line in Seattle, Washington, where they would begin a 1,700-mile journey down the west coast with one goal in mind: 
Cycling for a world where people are not for sale. 
The soon-to-become cyclists, were members of the 2022 Pedal the Pacific Team and while each of their backgrounds were different, they came together to take a stand against domestic sex trafficking.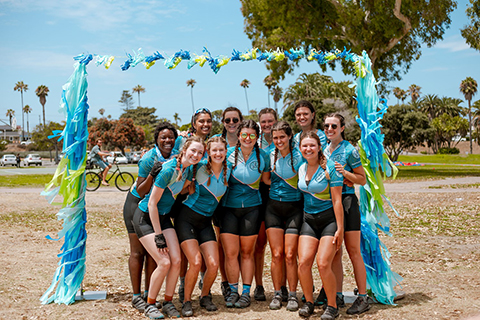 Pedal the Pacific started in 2017, when three friends; Grace, Sara and Savannah, pedaled down the west coast with a desire to raise awareness about sex trafficking within their communities. 
While each of them had learned about sex trafficking in different ways, they all shared the common misconception that it wasn't happening around them. Sparking an initial conversation, the friends quickly learned that they were wrong and were inspired to take action. 
"We wanted to create a space to talk about sex trafficking with our communities in a safe and welcoming way," Savannah Lovelace, co-founder of Pedal the Pacific, said. 
That's when the three girls, who dubbed themselves "hilariously un-athletic," decided to do something completely unexpected. They were going to ride 1,700 miles down the Pacific Coast, using their bodies as a tool for advocacy. 
"It prompted people to ask questions," Savannah said. "All of the sudden we were having free-flowing conversations with people about a hard and complicated subject."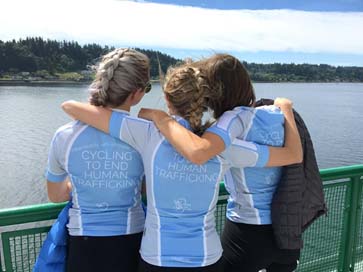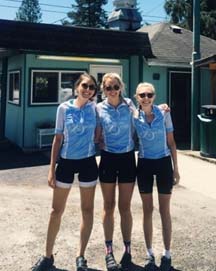 During that first year, Savannah and her friends raised over $60,000 for the fight against sex trafficking, and their advocacy didn't end there. Today, Pedal the Pacific has raised over half a million dollars for leading organizations in the anti-trafficking movement, including the National Center for Missing & Exploited Children (NCMEC), which was named the 2022 beneficiary. 
Year after year, Pedal the Pacific builds a team of inspiring young women who meet in Seattle and pedal to San Diego while advocating for change. The sixth annual group of riders, the 2022 team, was no exception. 
The journey is by no means an easy one, but rather one filled with hot sun, flat tires, long nights in tents and sore muscles. While the group of women meet as strangers, they leave their seven-week journey as anything but.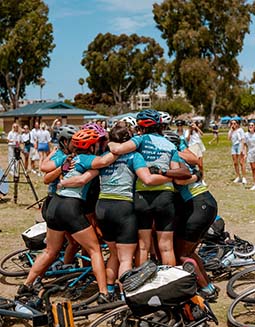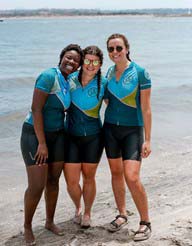 Throughout their ride, they spend time talking to local communities, meeting with district attorneys and spreading the word about sex trafficking. This year, the team also advocated for NCMEC's mission, discussing the realities of child sex trafficking and child sexual exploitation.
After crossing the finish line last Saturday, many of them called the experience life-changing, while others couldn't yet find the words to describe the ride. However, they did all agree on the shared idea that they couldn't have done it alone. 
"In all of our moments, the good, the bad and the weird in-between, we kept going because we weren't alone," rider Sophia Harnew-Spradley said. "We knew that someone was in this with us, and we couldn't have done it without each other." 
Throughout their journey, the 2022 Pedal the Pacific Team raised $123,250.72 for the National Center for Missing & Exploited Children. 
Some of NCMEC's staff, including President and CEO Michelle DeLaune, welcomed the team in San Diego. 
"To watch a group of women who are choosing to do something extraordinary, something that takes such a physical and mental toll, is inspiring to every one of us at NCMEC," Michelle DeLaune said. 
 "There are no words. I can't thank all of you enough."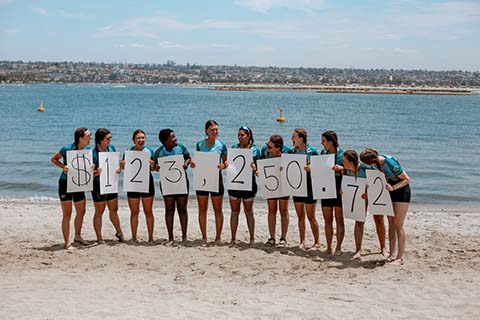 On Sunday, for the first time in nearly two months, the 2022 team got up in the morning without getting on their bikes. But that didn't mean their journey in the fight against sex trafficking was over. As Savannah reminded them, it was never really about the bike to begin with. 

"Pedal the Pacific is a bike ride," Savannah said. "But it's not about the bike. It never was. The bike is just a launching pad. It's just a way to connect. A first step in a journey of advocacy."
Congratulations to the 2022 Pedal the Pacific team, and from all of us here at NCMEC, thank you.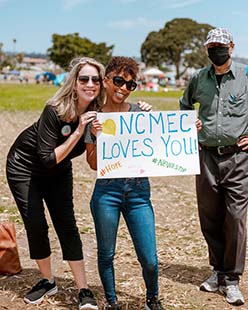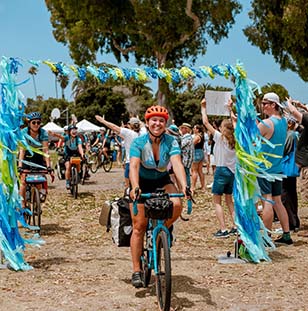 For more information on Pedal the Pacific and how you could become a rider, visit their website here: https://www.pedalthepacific.org/
For more information on child sex trafficking, visit NCMEC here: https://www.missingkids.org/theissues/trafficking
Congratulations to the 2022 Pedal the Pacific Team: Addison Simons, Ashley Mullen, Bella Harris, Bunsri Trivedi, Carsen Daniel, Claire Christian, Emma Murphy, Liz White, Rachel Johnson, Sophia Harnew-Spradley and Sydnee Mwakutuya.