National Conference Raises Thousands for Child Protection
In a sold-out black-tie event on Saturday night in Orlando, Florida, 500 riveted attendees became better prepared to keep children safe.
"When I walked in, I was blown away," said Callahan Walsh, executive director at the National Center for Missing & Exploited Children. "There was so much energy in the air, the room was buzzing."
Callahan and his father, NCMEC co-founder John Walsh, were the keynote speakers this weekend at an event hosted by KW Sports and Entertainment (KWSE), as part of a larger national conference for real estate giant Keller Williams. The event brings together agents in the sports and entertainment industry. In addition to their work at the center, Callahan and John co-host the TV show, "In Pursuit with John Walsh," on Investigation Discovery and are both active child safety advocates.
Tickets for the night quickly sold out, which included a performance by American Idol season 13 finalist, Kristen O'Conner, and a fundraiser to help support NCMEC.
The crowd's generosity started days before the event even happened. "We had already raised more than $20,000 from KWSE agents before we walked on stage," said Callahan. John Walsh also held a celebrity meet-and-greet to raise additional funds for the center.
"Just to be able to see John Walsh, (who) I've been watching since I grew up on America's Most Wanted, having him up there talking about his story with his son was really touching," said one attendee.
Callahan and John took the opportunity to discuss everything from John's long career in catching bad guys to some of the most recent trends in child protection that parents need to know.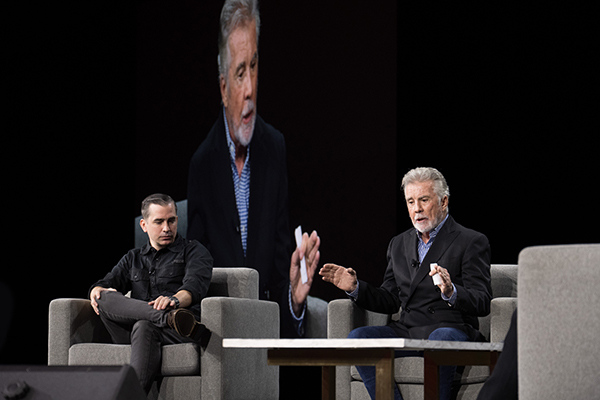 "John Walsh did an awesome job sharing his story," said another attendee. "I've got two little girls, so it's like, how can I protect them as a dad?"
The night was a huge success and raised thousands for NCMEC in its mission to protect children.
"Everyone can support NCMEC by hosting a fundraiser," said Callahan. "Whether you're a company or an individual, there are lots of ways to help."
We encourage everyone to do what they can to be part of our mission. For more information about hosting your own fundraiser and other ways you can give, visit missingkids.org/supportus.
###