Brave 8th-grade girl helps police arrest alleged child molester
A brave 8th-grader at a Catholic school in Pennsylvania disclosed to her mom and teacher that her school bus driver was secretly photographing and videotaping girls under their school uniforms as they got on and off the bus.
Then she helped police catch him in the act.
Police obtained a search warrant for the phone of the 70-year-old bus driver, Bruce Garner, and charged him with hundreds of counts related to what is known as "upskirting," or taking photos or videos of girls or women under their skirts or dresses without their knowledge or permission.
"The unspeakable actions of Bruce Garner were an invasion of the teenage and pre-teen victims' privacy and absolutely an attack on their innocence," Upper Providence Township Police Chief David Montella said at a recent news conference announcing the charges.
Students at the Catholic school had recently received NCMEC training that stressed the importance of telling trusted adults if something bad happens.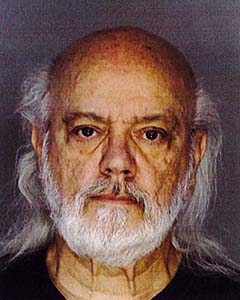 Suspect: Bruce Garner
In all, Garner faces a slew of charges – 139 counts of invasion of privacy, 139 counts of unlawful contact with a minor, 139 counts of criminal use of a communication facility and 139 counts of sexual abuse of children. He was also charged with endangering the welfare of children and possessing instruments of crime.
Eight victims have been identified at the school, and the bus driver has been fired. He's being held on bond until his June 10 preliminary hearing. 
"The allegations against him are that he is a child predator," Delaware County District Attorney Jack Stollsteimer said at the news conference. The girls were "absolute heroes" for coming forward and have prevented others from being victimized, the prosecutor said. The bus driver would speak to the girls on the bus as part of a grooming process, he said.
The 8th-grader's disclosure came after Ambassadors from the United States Secret Service gave two days of internet and real-world safety presentations in February to hundreds of students, their parents and teachers at the school, St. Mary Magdalen School in Media, Pennsylvania.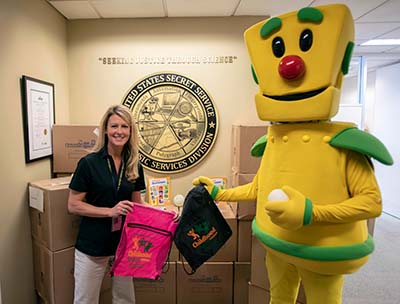 USSS Ambassador Mandy Rowe and NCMEC's Mascot, Clicky.
One of the ambassadors, Timothy Jordan, assistant special agent in charge of the USSS Philadelphia Field Office, said he and Nina Skoczylas, an investigative analyst, tailored their presentations at the Catholic school for three age groups, from 3rd to 8th grades.
Above all, they tried to help them gain self-awareness and stressed the importance of telling a trusted adult – a parent, a teacher, a police officer – if something doesn't seem right. Parents can help their children figure out who are trusted adults, which is not always easy, he said.
"They are so afraid to come forward and ask questions," said Jordan of the children he meets through his presentations. "We tell them don't be afraid to divulge information."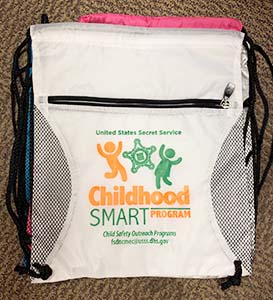 For the oldest group of 7th and 8th-graders, Jordan said, it has proven most effective to use real-life examples, including his own experiences, to explain what can happen on the internet and in the real world and how to navigate those dangers. Jordan, who is passionate about what he does, said he was heartened to learn that the 8th-grade girl did exactly the right thing by telling trusted adults.
Vice Principal Jennifer Roehrig, whose brother is in the Secret Service in North Carolina and also gives safety presentations, welcomed the USSS Ambassadors into the school and said the presentations were very informative and likely gave the 8th-grader the courage to speak up.
"I think it probably helped give her the strength to tell someone," said Roehrig. "I'm extremely proud of my kids. It brings tears to my eyes. These kids were extremely traumatized."
Sadly, child sexual exploitation happens everywhere, in every country, online and off. 
Since 1998, NCMEC has operated the nation's CyberTipline and received more than 29 million reports last year alone of suspected child sexual exploitation. We use the data and information we glean from these reports – which we send to the appropriate law-enforcement agencies in this country and around the world for potential investigation – to shape our prevention efforts. 
So far this fiscal year, the USSS, which has about 120 Ambassadors, has provided more than 300 presentations, mostly during the school year, but also at summer school, camps, churches and other community organizations around the country, said Richard Hudson, Assistant to the Special Agent in Charge and the USSS liaison with NCMEC.
NCMEC offers two prevention programs, and all of the prevention materials are available at www.missingkids.org/education to use for free. KidSmartz is all about personal safety for elementary school students. NetSmartz is our online safety program and has developmentally appropriate resources for children starting in kindergarten all the way through high school.
Both programs have accompanying materials for adults – parents/guardians and child-serving professionals like educators – to empower them to be supportive if children or teens come to them with concerns and to act quickly should they receive a disclosure of abuse.
Said Chief Montella: "The student at St Mary's who disclosed demonstrated exceptional self-awareness for her age, and, as District Attorney Stollsteimer said, her actions were nothing short of heroic."