A Year Without Michael...
UPDATE - NEW IMAGE RELEASED:
On July 22, the Fruitland Police Department held a media briefing to update the public on the search for Michael and the continued investigation of his case.
During the briefing, police announced that at this time, they have received over 1000 leads on Michael's disappearance and wanted to assure the public that they were thoroughly investigating each lead as it came in.
The department also announced that in addition to the white Honda pilot, investigators are trying to identify a man seen walking through the splash pad area of Crestview Park leading up to the time of Michael's disappearance. The man is described as the following:
A white male adult

In his late 20s to early 30s

Seen wearing black shorts, a white T-shirt with cut off sleeves, dark colored shoes and a hat.
While the man is not a suspect or person of interest at this time, police want to speak to him to determine his whereabouts and if he witnessed anything that may be helpful to the investigation.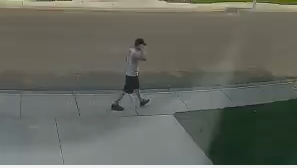 07-21-2022
About 50 miles west of Boise, Idaho, sits "The Big Apple of Idaho," a small town otherwise known as Fruitland. Fruitland is a tight-knit community, one that gets its name from the apple orchards that surround the family-filled city.
In the last year, the quiet town of Fruitland has made national headlines, not because of its agriculture, but instead because of a missing boy, a 5-year-old who vanished one July night last summer.
Fruitland, Idaho, is the home of Michael Vaughan.
And nearly a year ago, it's where he was last seen.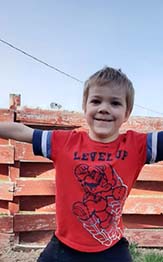 July 27, 2021, started like every other normal summer day for Michael and his family. His mother, Brandi Neal, told NCMEC that she had been working numerous days in a row and that this was finally her last day before a break.
She promised her son Michael, whom she affectionately dubbed "Monkey" due to his rambunctious and full-of-energy personality, that when she returned home, she would have a few days off for them to play together.
Brandi called home later that afternoon, around 4 p.m., and Michael was playing video games. Everything was normal.
She didn't know at the time that a few hours later she would receive the call that would change her world.
Michael "Monkey" Vaughan, a fun-loving, blue-eyed little boy who likes to play outside, was missing, and no one could find him.
That's when the seemingly normal summer day of July 27 would turn into a year-long, nationwide missing child search, leaving everyone pondering the question:
Where is Michael?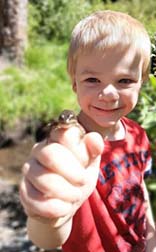 Investigators say that on the day Michael went missing, he was last seen between the hours of 6 p.m. and 7 p.m. near his home. At the time, he was walking east in the area of Southwest 9th Street. He was wearing a blue Minecraft T-shirt and blue boxer-style shorts with flip-flops.
Soon after he was last seen, a county-wide search began. Photos of Michael circulated around Idaho and the rest of the United States. Countless searches were performed by search and rescue units, law enforcement agencies and community volunteers, yet there was still no sign of Michael.
In October 2021, Fruitland Police Department announced that they were asking for help in identifying a car that was seen in the area around the time that Michael went missing. Police believe the car below is a 2016-2018 white Honda Pilot. The car was seen on surveillance footage leaving the area of Southwest 8th St. around 6:47 p.m. that afternoon.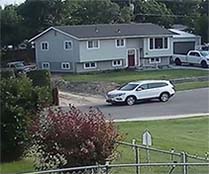 In March 2022, the department's Facebook said that they had received nearly 850 leads on Michael's disappearance and that nearly all of them had been cleared. They thanked the public for their support.
"Please know that while not all investigative efforts can be made public, our focus remains strongly on finding Michael, with no stone being left unturned, every option carefully considered, and all leads investigated," the post said.
As for Michael's family, his parents are holding onto hope. In June, the local community gathered to celebrate Michael's 6th birthday. His mom and dad told KTVB 7 that no matter what, they would continue the search.
"He's coming home and we're waiting on him—we're all waiting for him," Brandi said. "Every single one of us are waiting for him and we're going to bring him home."
"He's beyond missed and beyond loved and we need him," Tyler Vaughan, Michael's father, said.
"We need him."
If you have any information on Michael Vaughan or his disappearance, please call the National Center for Missing & Exploited Children at 1-800-THE-LOST. You can also call the Fruitland Police Department at 1-208-642-6006 or email their tip line at findmichael@fruitland.org
View Michael's missing poster here: https://www.missingkids.org/poster/NCMC/1427007/1/screen