25 Years and Still Searching for Vivian Trout
It was only supposed to be a few hours.
On April 6, 1997, when John Trout dropped his daughter Vivian off for a supervised visit with her mother at noon, he was only supposed to be away from her for a few hours.
What he didn't know at the time was that within the first five minutes of that visit, Vivian would be abducted, and instead of arriving that afternoon to pick up his little girl, John would arrive to nothing but police cars.  
That's when Miami Beach Police would tell him that his ex-wife, Marina Trout, had locked the visit supervisor in the bathroom and fled with their daughter. Police hadn't been able to locate either of them.  
It was only supposed to be a few hours, but now, it's been 25 years.
April 1997 wasn't the first time that Marina had taken Vivian; in fact, just two years prior, in early May 1995, the National Center for Missing and Exploited Children had assisted in bringing Vivian home after Marina had disappeared months earlier.     
That same year, John received full permanent custody of Vivian and the judge granted Marina supervised visitation. At the time, Vivian was only 9 months old.  
"I remember, she sat across the courtroom table from me," John said. "She crawled all the way across the table. She never left my arms after that."
The two were inseparable. 
"I was a single parent, just like that," John said. "But I was a single parent the whole time I had her, and the two of us made it work." 
Vivian was a bubbly little girl, spunky and determined, with her blonde curls and big brown eyes. 
"She loved to sing," John said. "We had this dog, named Malachi, and she used to have me pull him up and down the street in a red wagon while she was singing and holding Malachi the dog."
John never could have imagined that he'd only get 2 years to spend with his little girl. Since that April day 25 years ago, his life has never been the same.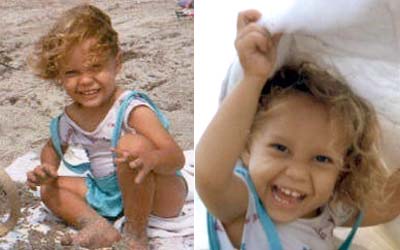 Investigators have reason to believe that Marina may have left the country after fleeing Miami in 1997. Law enforcement believes that Marina may have taken Vivian to Guadalajara, Mexico, Spain, Costa Rica, or South America.
A felony warrant for kidnapping was issued for Marina on April 15, 1997. Today, she would be 68 years old.  
When John discovered that Marina may have left the USA, he did too, traveling to all the places they might have been.  
"I spent quite a few weeks in several of those cities looking for them," John said.  
And he never stopped, 25 years later, John is still searching for his daughter.  
Today, he doesn't wonder if Vivian will come home, he just wonders when, and he's not the only one. Vivian also has a half-sister, John's teenage daughter, who's ready to meet her. 
"I hope once Vivian comes home for good, all of us can make up for lost time," John said. 
He also hopes that if anyone out there thinks they may be Vivian or may know her, that they call the police.
"If there's even a thought, that your next-door neighbor, or a coworker, or your babysitter is Vivian Trout, please contact your local police department," John said. "It doesn't matter where you are, just please, take that easy step and make the call."
John also had a message for his daughter: 
"Vivian, you don't know how much I love you and how much I've missed you over all these years."
NCMEC recently created a new age progression photo for Vivian, depicting what she may look like today, just months before her 28th birthday.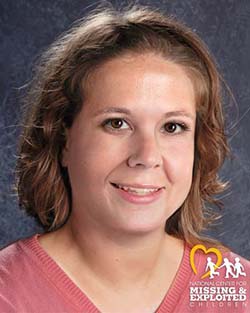 If you have any information on Vivian Trout or her whereabouts, please call the National Center for Missing & Exploited Children at 1-800-THE-LOST. You can also call the Miami Beach Police Department at 1-305-673-7900 or your local FBI.
Follow this link to view Vivian's Missing Poster: https://www.missingkids.org/poster/NCMC/831030/1/screen