In the shadows of Auburn University in Eastern Alabama is the small town of Opelika. It's where Sergeant Alfred White and the Opelika Police Department are fighting to get justice for a little girl with no name. Her remains were found behind a mobile home off Hurst Street on January 28, 2012. She's believed to be between four to seven years old and a pink, long sleeve shirt with heart buttons and ruffles was found nearby. She's now known as "Opelika Jane Doe" and detectives say it's been an emotional case for them since day one.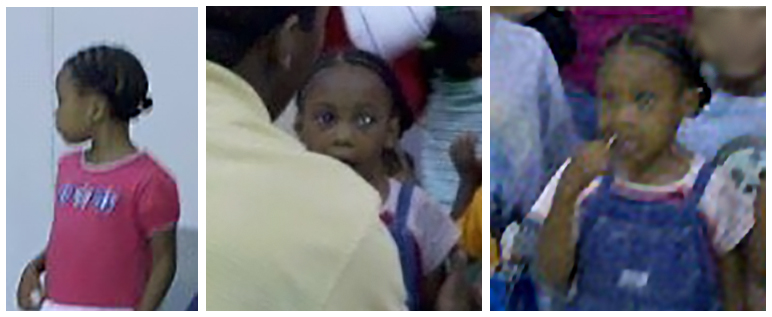 Early in the investigation, it was determined that she was abused and neglected for years. Police say the abuse left her eye blind and scarred until she was ultimately killed during the summer of 2011 or sometime in 2010. "Based on feedback from experts, we believe that she could not see out her of injured eye and that the injury could have occurred months to a year before her death," said Sgt White. "This information is vital because we know that the injury was visible to anyone who interreacted with the girl and may play a crucial role in identifying her." It has already proven to be extremely important. Several years ago, the investigation led to photos of a child at a local Vacation Bible School. The girl in the photos has not been identified and police believe she is Opelika Jane Doe. The images were taken in the summer of 2011 at Greater Peace Community Church, located just three miles from where Opelika Jane Doe was found. "We know there are people who have information about who this child is. We've tracked down tips from across the country and now believe that she may have ties to the Orlando, Florida area," said White. "We won't stop until we can give this child her name back. She was just a little girl; she deserves dignity and a proper burial."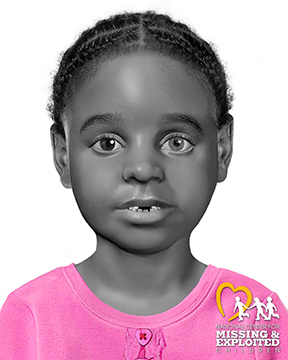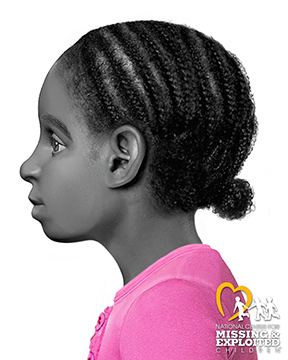 Police now hope new forensic images will finally lead to Opelika Jane Doe's real name. A forensic anthropologist with the Smithsonian was brought in to provide greater insight into what the child may have looked like and with that information, the National Center for Missing & Exploited Children (NCMEC) has created an updated images of what Jane Doe may have looked like before her death. "Please take a moment to look closely at this face. This little girl needs your help," said Angeline Hartmann, Director of Communications at NCMEC.  "If you don't recognize her, you can still help by sharing her image."  If anyone has information about Jane Doe, please call the Opelika Police Department at 334-705-5200 or the National Center for Missing & Exploited Children at 1-800-THE-LOST or go to facebook.com/helpIDMe to submit a tip.