Identified: Their names were Kimberly and Dennis
Kimberly Jones was missing for five years.  Dennis Etheridge vanished 42 years ago. 
Some families go years, even decades, without knowing what happened to their missing child. We have a team here at the National Center for Missing & Exploited Children (NCMEC) dedicated to getting these families some answers and giving missing children who died, or were killed, their names back – and a chance at justice.
Our Forensic Services Unit is currently assisting law enforcement with 670 cases of unidentified children's remains and has helped identify 185 children. The families of Kimberly Rena Jones and Dennis Ray Etheridge now know that they died, but not who killed them or why. 
"We can never make up the missed years Kimberly and Dennis have lost with their families," said Carol Schweitzer, supervisor of the Forensic Services Unit. "But we hope their recovery and identification will start to provide some answers to the many questions that surround their deaths."
Twenty-eight years ago, on April 8, 1993, a fisherman found the remains of an unidentified white male in the Buckhorn Reservoir near the Bailey Road Bridge in Wilson, North Carolina. At the time, it was estimated he was 17-22 years old, and his death was ruled a homicide. There were two bullet holes in his skull.
The North Carolina Medical Examiner's Officer reached out to NCMEC in 2011. We deployed a Team Adam consultant, a retired law-enforcement officer with experience in these types of cases, to assist the Wilson Police Department. He reviewed the case material and provided investigative recommendations. 
A Team Adam forensic anthropologist pieced the skull back together so our forensic artist could do a facial reconstruction. Our staff facilitated biometric assistance and pursued multiple leads to missing persons but there were no matches in the national databases.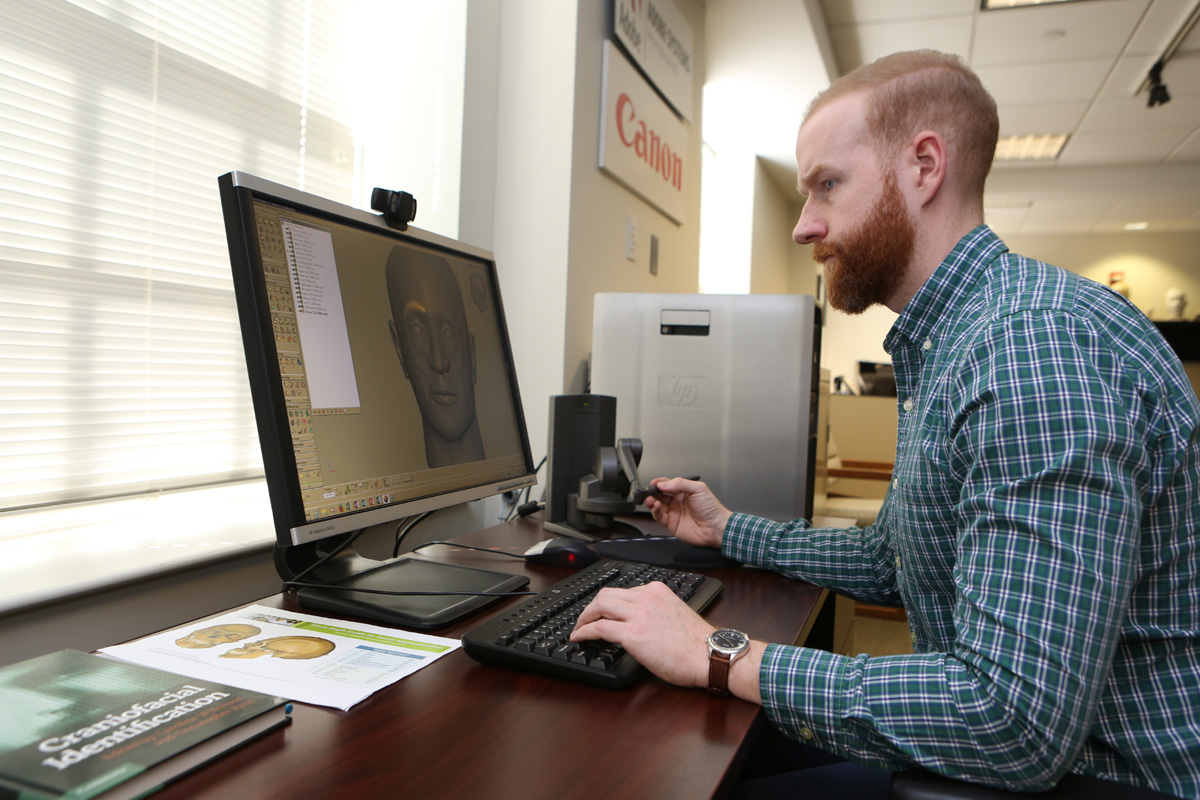 Colin McNally, director of NCMEC's Forensic Imaging Unit, does a facial reconstruction on a CT-scan of a skull to show what victim may have looked like.
Then in 2019, a local newspaper wrote an article highlighting the case, which led to a tip that the John Doe could be Dennis, who went missing around 1979. DNA samples were collected from family members, and his identity was confirmed. Dennis, who was not reported missing, would have been 21-22 when he vanished.
"The impact local media outlets have on these cases is critical," said Schweitzer. "About 39% of the identifications we've seen were initiated because someone saw or read something and reported a tip."
On Sept. 28, 2016, a couple hiking along highway 93 in a deserted area of northwest Mohave County in Arizona, spotted an unconcealed and decomposed body in a ravine near the roadway. An autopsy revealed the victim was a black female between the ages of 14-17 with dark, curly hair. 
The Mohave County Sheriff's Office requested NCMEC assistance, and our forensic artist created a 2D facial reconstruction which was released to the public and featured on NCMEC's "Help ID Me" Facebook page. Isotope and pollen testing was also done to help pinpoint where the victim may have lived.
In 2019, NCMEC updated and re-released the composite and posters for the victim that included information in the isotope and pollen analysis.  NCMEC also suggested trying new advanced DNA testing. In October 2020, NCMEC assisted in exhuming the victim so a DNA extraction could be obtained. In March 2021, the sample was used to identify potential relatives of the victim through forensic genealogy. Then two months later, sheriff's deputies identified next-of-kin and were able to successfully identify Kimberly Jones through fingerprints and dental comparisons.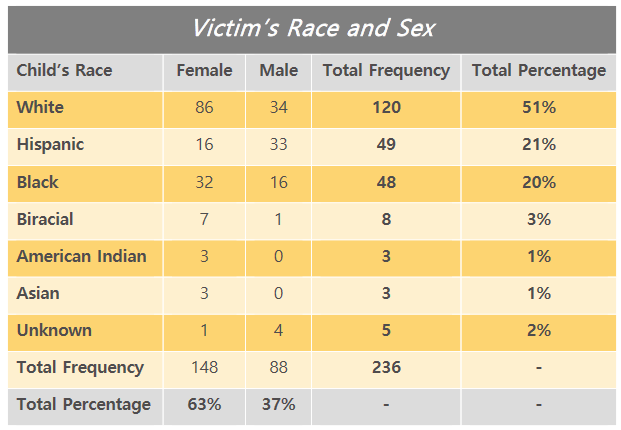 We now know that Kimberly was 18 when she died and that she had been reported missing to the San Bernardino Police Department in California. The Mohave County community helped pay for Jane Doe's burial and attended her funeral services. The deaths of Kimberly and Dennis are being investigated in their respective jurisdictions.
If you have any information about Kimberly, please call the Mohave County Sheriff's Department at 1-928-753-0753, ext. 3308, or their toll-free number at 1-800-522-4312. If you have any information about Dennis, please call the Wilson Police Department at 1-252-399-2323 or Crime Stoppers at 1-252-243-2255. Thank you!
#
(To visit our Help ID Me page, go to https://www.missingkids.org/theissues/helpidme)