Seeking Answers for Sophie
Mother's Day, 2017 was a day well-spent for 15-year-old Sophie Reeder and her mom, Nicole Easely-Twist. The pair went out to eat, to the local mall for some shopping, and afterward Nicole dropped Sophie off back at her dad's house. Her mother didn't know it then, but less than a week later, Sophie Reeder would go missing. Three years have gone by, but the search for the missing girl is still on.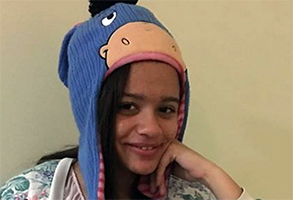 On the night of May 20, 2017, Sophie Reeder left her Fort Lauderdale home and was seen on surveillance footage walking down West Davie Boulevard in Fort Lauderdale. That surveillance footage, of Sophie coming down the street with her headphones on and her hair in buns, is the last known sighting of the girl. 
Sophie's father, Patrick Reeder, had originally thought that Sophie just went to a friend's house or to visit her mom, but after calling around to friends and family who all said they hadn't seen Sophie, her dad filed a missing persons report with the police. 

That was three years ago. Sophie's family has never for a second stopped searching for their daughter and seeking answers on where she could be today. Sophie spent a lot of time on the computer and her family worries that she could have met a man online and went to meet him.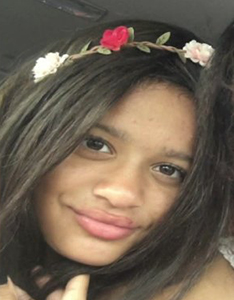 Sophie's parents describe her as a sweet girl, introverted with new people but extroverted and outgoing with her friends. "She loved music," said Sophie's mom. "She would go from listening to Nirvana to Tupac. The last one she was really into was Lana Del Rey." 
"I just can't believe it's been three years. I just want people to not forget her. She was just a kid, so somebody knows something. A 15-year old doesn't just disappear off the face of the earth."

"I miss her, I love her, and I hope and pray for her all the time," said Sophie's dad. "I try to think about the good things. I try to think of her coming home. And she's gonna say, 'See? I told you I'd come home.'"
This age progression image shows what Sophie Reeder might look like today at 18 years old.