On Teen's 60th Birthday, Detective Still Holds Out Hope
A missing child case has a somber way of shaking a community to its core and echoing through the decades – especially when that case goes unsolved for 43 years.
In Sherborn, Massachusetts, that case is the disappearance of Simone Ridinger, a 17-year-old girl who vanished on Labor Day weekend in 1977.
The Sherborn Police Department has been examining this case with fresh eyes, looking into the circumstances surrounding those crucial few days in early September so many years ago. One notable new perspective has come from Detective James Godinho, who took over Simone's case in 2014.
"I decided to read some of the narratives, look at the documents that were in the case file. And honestly, after that review, I had even more questions," says Godinho. "So I just kind of dove into it."
The narratives Godinho dove into go something like this: On Friday, Sept. 2, 1977, Simone left her job as a waitress at the Rainbow Restaurant in Natick, Massachusetts around 3 p.m. She was supposed to travel to Cape Cod, take a ferry and meet her family at their bungalow in Martha's Vineyard to enjoy the last few days of summer. But Simone never showed.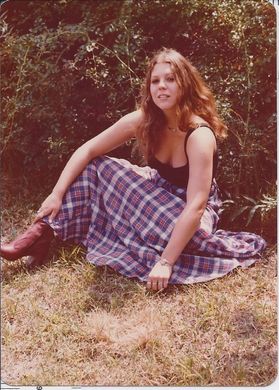 Simone Ridinger as a teenager.
Simone was just a teenager, known to wear bohemian clothes and turquoise rings and play the guitar. She was described as "independent" and a "free spirit" by friends and family and was also known to hitchhike.
"She hitchhiked everywhere. To and from work, to and from school," Godinho explains. "However, when she was discussing her plans to hitchhike to Cape Cod with her coworkers and family, there was a little bit of concern – even though the practice was prevalent back then – because of the distance involved. Cape Cod's probably about 60 to 70 miles from the Framingham [Sherborn] area."
That weekend, when her family arrived in Martha's Vineyard with no sign of Simone, alarm bells didn't sound at first. It wasn't unlike Simone to be late. Maybe she stopped to visit some friends in Hyannis Port. Or maybe she ended up skipping the trip entirely. But when her family returned from their trip nine days later on Sept. 11 and Simone wasn't home, panic started to set in. Then came what Godinho refers to as a "blitz," as her family scrambled to get as much information about Simone's whereabouts as possible. Unfortunately, there was no trace. It seemed that when Simone left the Rainbow Restaurant nine days prior, that was the last known sighting of her.
That is, until 1986 – nine years later – when a man came forward stating that he may have given Simone a ride to Cape Cod the weekend she went missing. He had seen an article in a local newspaper featuring Simone's missing photos and was sure she had been the girl in his car.
The man claimed that on his way to Osterville, Massachusetts on Sept. 3 that year, he was pulled over by a state trooper on Route 128. The trooper had a teenager in his car, and once he heard where the man was travelling, asked if the man would give the girl a ride since that was where she was heading too. He agreed, and later dropped her off at the Hyannis Airport Rotary Club. If it had been Simone, she could have easily caught a quick flight to Martha's Vineyard.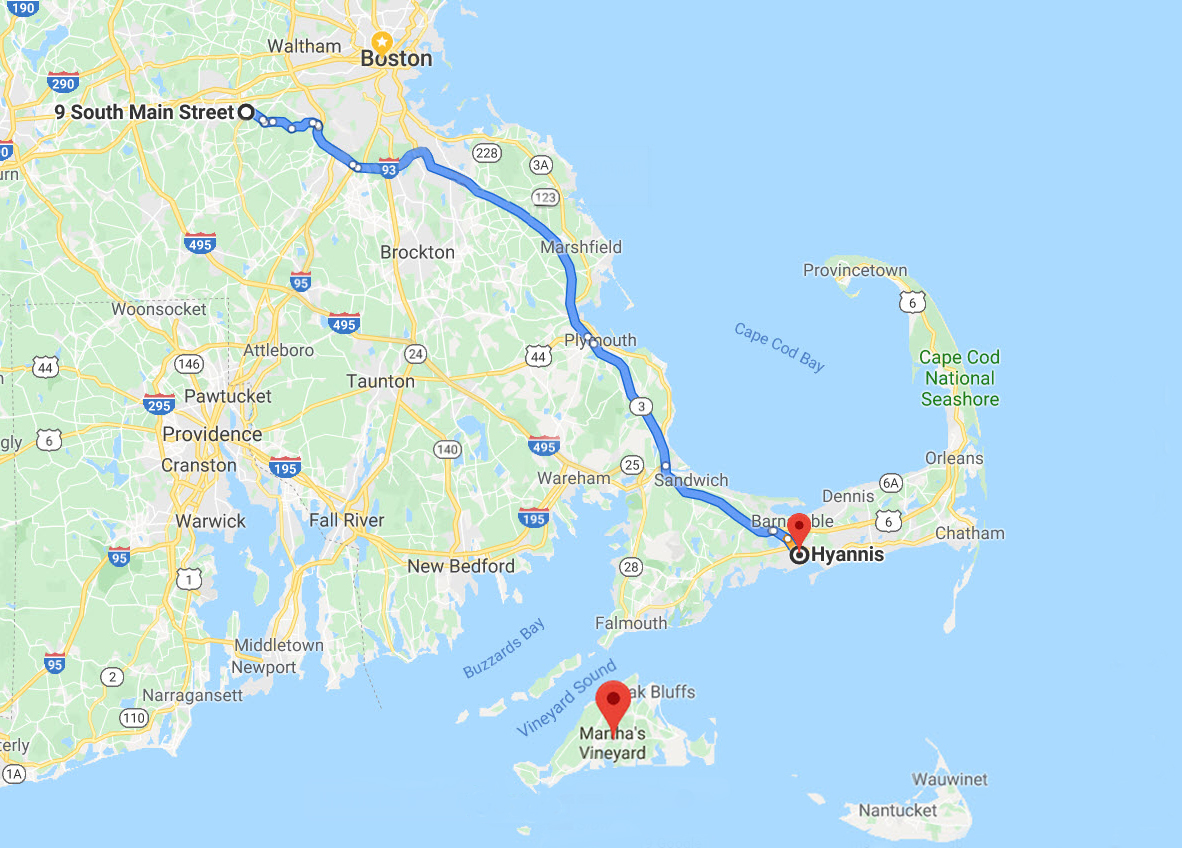 The hitchhiking route Simone likely took, starting at the Rainbow Restaurant at 9 South Main Street in Natick, Massachusetts, ending where she was last seen at the Hyannis Airport Rotary Club. She was supposed to meet her family in Martha's Vineyard but never arrived.
There was one more important detail: The man said the girl he picked up was wearing a blue blouse, blue jeans, white sneakers and was carrying a grayish colored duffle bag. This important description came up in the investigation again in 2014.
Godinho and other members of the Sherborn Police Department decided to double down and try one more time to track down former coworkers of Simone's who were with her the day she went missing. When they successfully found two old employees of the Rainbow Restaurant, they recalled Simone was wearing a blue vest-style blouse, blue jeans, white sneakers and carrying a gray duffle bag when she was last seen. Their account matched the description the man had given.
Caption: Detective James Godinho speaks about Simone and the process of trying to find answers in her disappearance.
"Part of this investigation has been trying to pull information from people that have never come forward," Godinho says. "In some aspects that's been incredibly successful. We were very fortunate in collecting a lot of information about her coworkers."
With these new details about what she was wearing, the Sherborn Police are hoping that it might jog memories of people who may have seen her around that time.
As her 60th birthday approaches on Jan. 5, 2020, it's been some time since the last credible lead has come in about the Simone Ridinger case. But Godinho still holds out hope.
"There's some gaps in information that we don't have, and we really do need the public's help," he says. "It can be big or small, whatever the information is. That's what we want."
Here at the National Center for Missing & Exploited Children, our forensic artists have just produced a new age progression of what Simone may look like at age 59.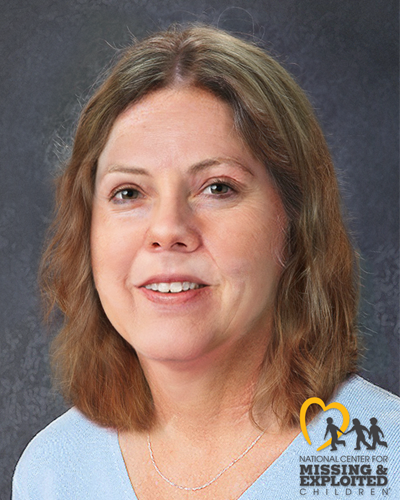 Simone age progressed.
If you have any information, please contact the Sherborn Police Department at 508-653-2424 or the National Center for Missing & Exploited Children at 1-800-THE-LOST. (1-800-843-5678)