As the clock struck midnight that New Years Eve, turning 1985 into 1986, a crowd of teens rang in the new year at their local Chuck E. Cheese in Pensacola, Florida. One of the kids in attendance was 15-year-old Tavia Bailey, an adventurous young girl with a love for poetry, her family and friends.
The friend Tavia was with that night, Charlotte, had arranged for her mother to pick the girls up after the party. But by the time her mother arrived, Charlotte had been searching for Tavia for a while after losing her in the crowd sometime during the celebration.
Tavia Bailey hasn't been seen since that night. Tavia's mother, Sheri Lane, has always held onto the hope that someone knows what happened to her daughter all those years ago and has it in their heart to come forward today.
"When I didn't hear from Tavia, I went out looking for her. I drove all around the area. I went crazy, there was nothing, no word as to what happened or where she was."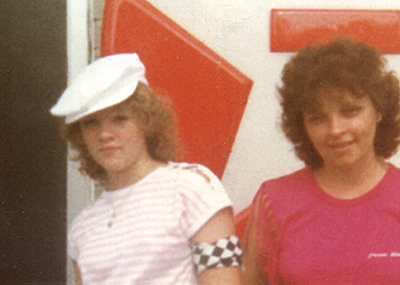 Tavia Bailey and her mother, Sheri Lane.
Aug. 3, 2020, will be Tavia's 50th birthday. Her mother says it would be a "miracle" if this year, they got the answers they so desperately need.
"She was an angel when she was growing up," said Sheri. "She was always reliable, always helpful, always there. And she was a talented writer. So creative, though some of her poetry could be dark."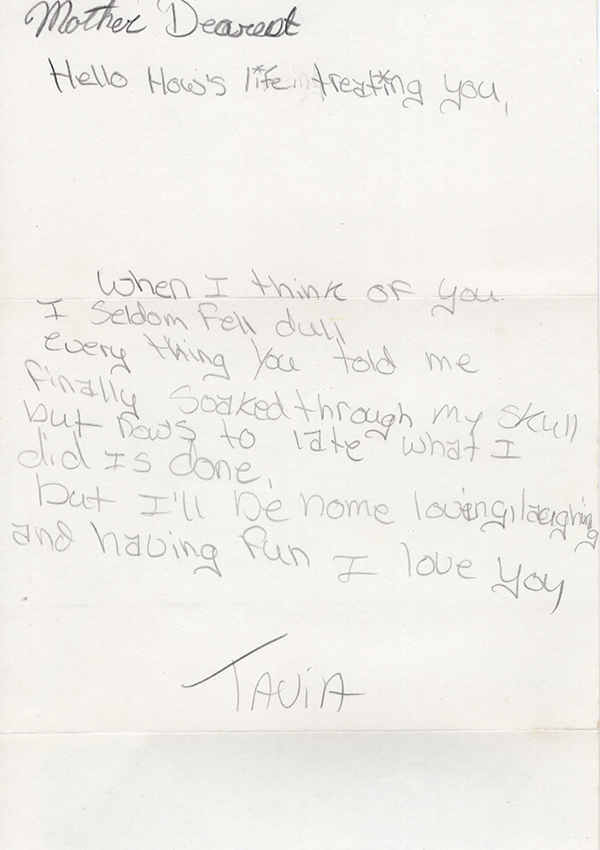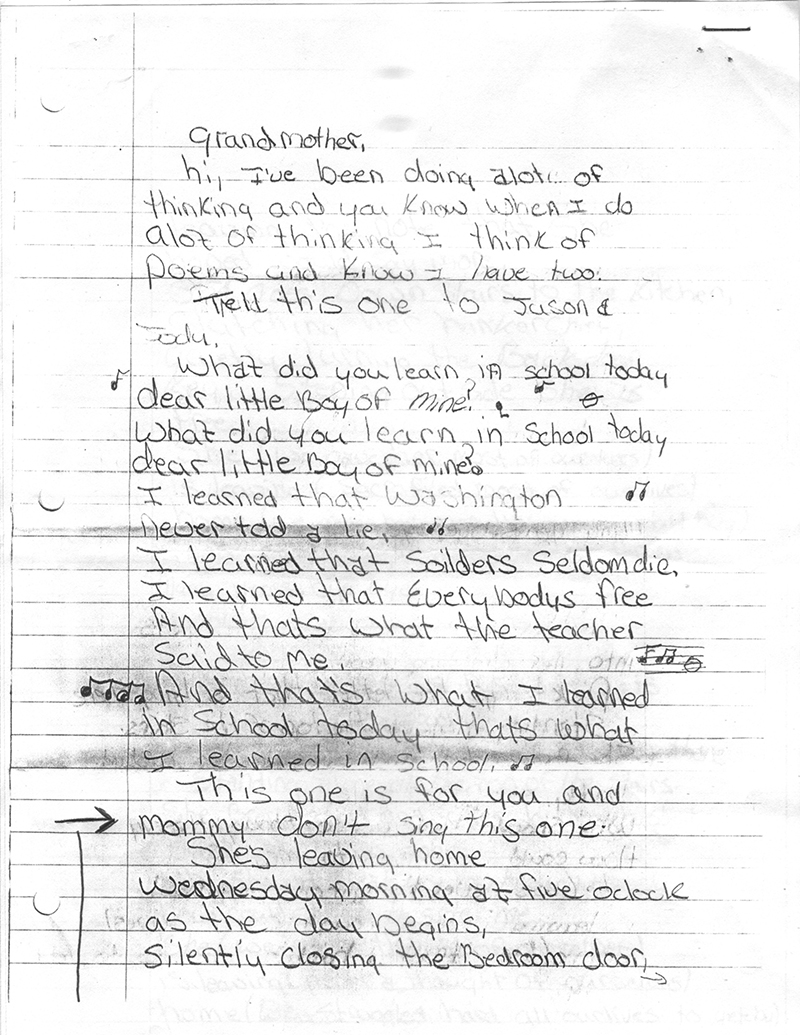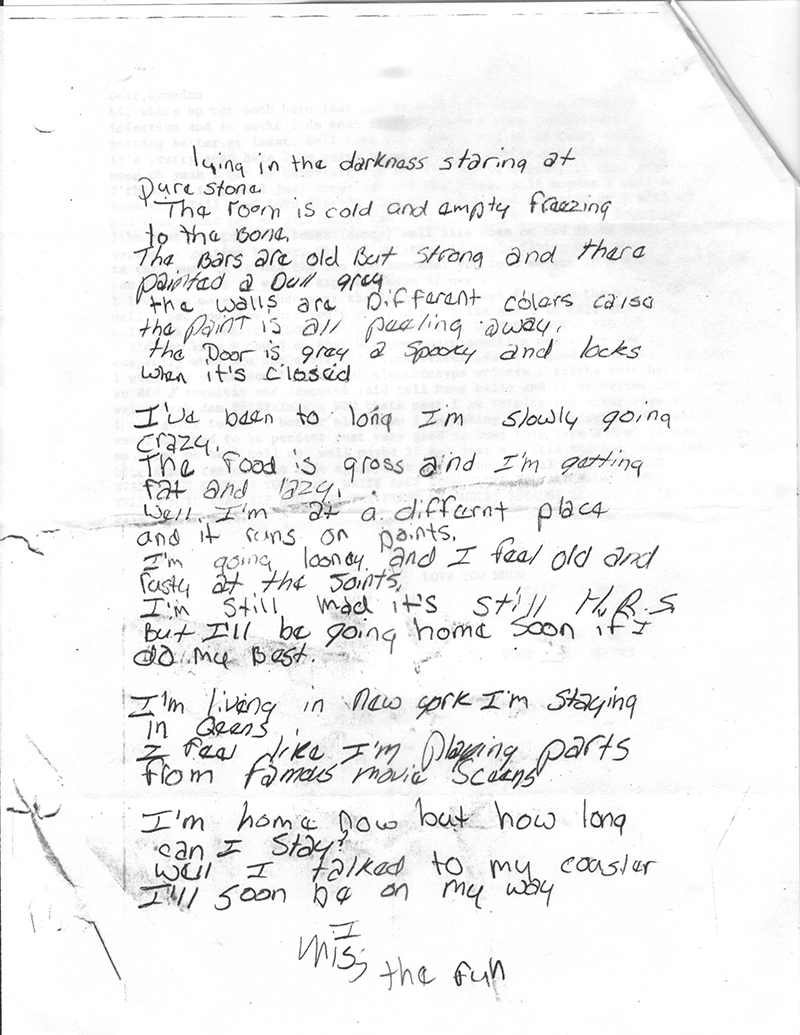 "It's heartbreaking that so little is left," Sheri explained about keeping Tavia's writings. "To have so little to show of her life, a few poems, a few letters."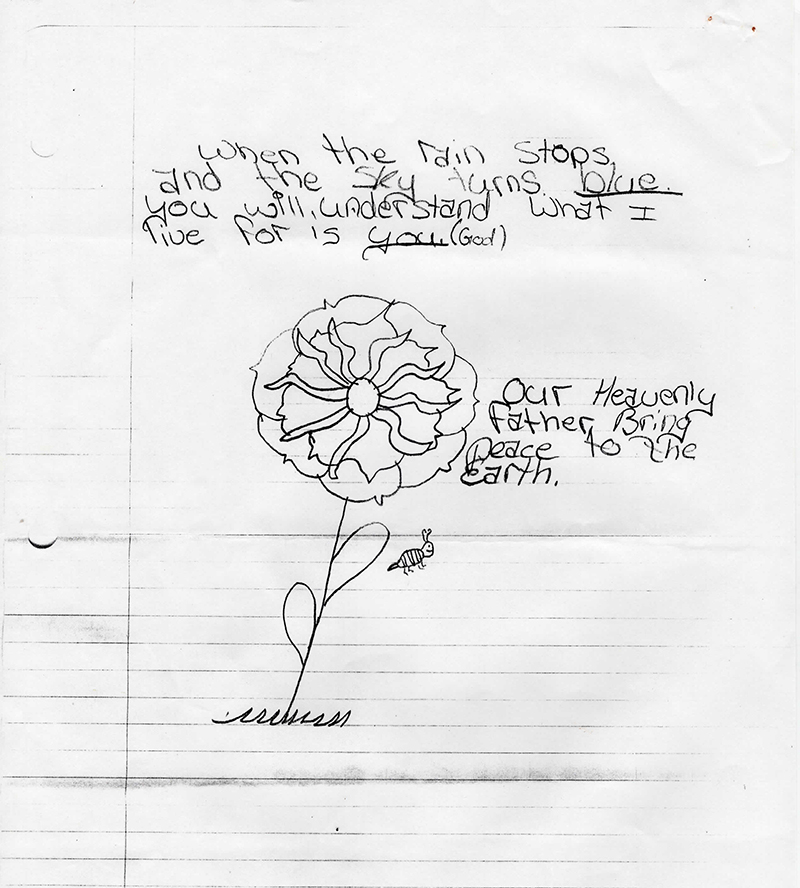 Tavia's drawing of a flower.
Sheri described a recent experience driving through Florida on a family trip and seeing Tavia's missing poster at several rest stops along the way. "Every missing person's board had her picture. I had the urge to call strangers over and say, 'Come here, look, this is my daughter.'"
This age progression image, designed by forensic artists at NCMEC, shows what Tavia Bailey might look like today, at 50 years old.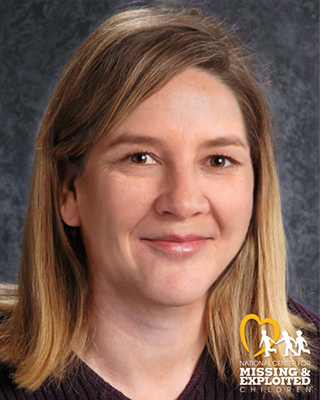 Tavia's age progression.
At the time of her disappearance, Tavia was 5'3 tall and weighed 115 pounds. She has blonde hair and brown eyes. She has a scar on her upper lip and her ears are pierced multiple times.
If you have any information about Tavia Bailey, you are urged to call the Escambia County Sheriff's Office at 1-850-436-9620 or the National Center for Missing and Exploited Children at 1-800-THE-LOST, that's 1-800-843-5678.