On the night of Feb. 20, 2020, 17-year-old Julia Mann disappeared from her family's home in Watkinsville, Georgia. With few clues as to where Julia could be, the Oconee County Sheriff's Office, multiple other law enforcement agencies and the National Center for Missing & Exploited Children began a search that would span months across several different states.
Until, on the morning of June 30, 2020, exactly 131 days after Julia was last seen, she was found safe in Louisville, Kentucky. Her parents asked NCMEC to release this statement on their behalf: 
"Our prayers have been answered and our precious Julia is safe. She showed up at a grocery store in Louisville, Kentucky this morning and asked an officer to call her mom and dad. We want to thank everyone who cared about Julia and shared her story. We appreciate the hard work of all of the law enforcement agencies involved. We are so grateful to the National Center for Missing & Exploited Children, the National Child Protection Task Force, the Morgan Nick Foundation and the media. Thank you all for your overwhelming support over these last several months. We kindly ask that our family be given the privacy we need at this time."

-- Parents of Julia Mann, Terrie Clark & Mitchell Mann
For now, it's unclear what led up to Julia's disappearance. In many missing children cases, the details are sensitive and never released publicly. No matter what the circumstances, we make the same resources available for all missing kids at NCMEC.
At NCMEC, our experience shows that the best tool in the search for any missing child is a good photograph. During the search for Julia, we worked to get local and national news coverage for her which was very challenging when COVID-19 was dominating the headlines. We also utilized our various partnerships to distribute her missing poster on billboards, phone apps and social media. It's important to remind everyone that when a missing child needs help, you have the power to be our eyes and ears on the ground. It just takes one person to bring a missing child home.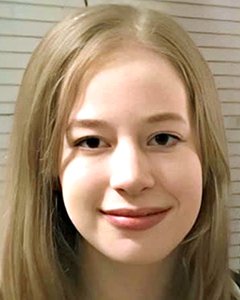 Many parents out there may not realize that NCMEC is a resource for all missing children. If you are a family member of a missing child that has not yet contacted NCMEC, you can call 1-800-THE-LOST, that's 1-800-843-5678.