Thirty-six years ago, on Feb. 14, 1982, the body of a young woman was found outside of Flagstaff, Arizona, in Coconino County - just off I-40, a major highway that runs east-west through much of the U.S.
A law enforcement officer was out searching the area for a tire that had come off a vehicle earlier that day. About 25 feet off the westbound lanes of the highway, he saw a girl's remains, possibly as young as 15 years old, under a cedar tree. Because she was found on Valentine's Day, she became known as "Valentine Sally," and her identity is still unknown to this day. 
An autopsy revealed she likely died two weeks before she was found, sometime between the last week of January and the first week of February in 1982. Her manner and cause of death are undetermined.
Investigators have chased down many leads, including a few that seemed very promising – a girl was missing from Florida around the same time, but luckily she was found alive. Another lead could still be viable. Law enforcement showed a photo of the sweater the girl was found wearing – white with red stripes – to a waitress at a local truck stop café. 
According to police, the waitress recognized the sweater and gave the following account.
She said that a young woman wearing designer jeans, a red and white striped sweater and blue jacket came into the café in the early morning hours of Thursday, Feb. 4, 1982, accompanied by a white male, about 60 years old and approximately 5'9" or 5'10". He was wearing a brown leather vest and a cowboy hat decorated with feathers. The waitress told police the man ordered breakfast, but the young woman wanted only aspirin, complaining of a toothache and holding her left jaw with her hand. The waitress said she remembered specifically because she went looking for aspirin for the girl.
So why is this such a strong lead? Besides the matching sweater, law enforcement determined from Valentine Sally's remains that one of her lower left molars was drilled open for a root canal about a week before she died, but the work had never been completed. She would have been experiencing significant pain in her left jaw.
Even through an extensive investigation, law enforcement has never been able to identify the man allegedly seen with Valentine Sally in the truck stop café, 15 miles from where her body was discovered 10 days later.
But that's just one lead. No one knows for sure what happened to Valentine Sally.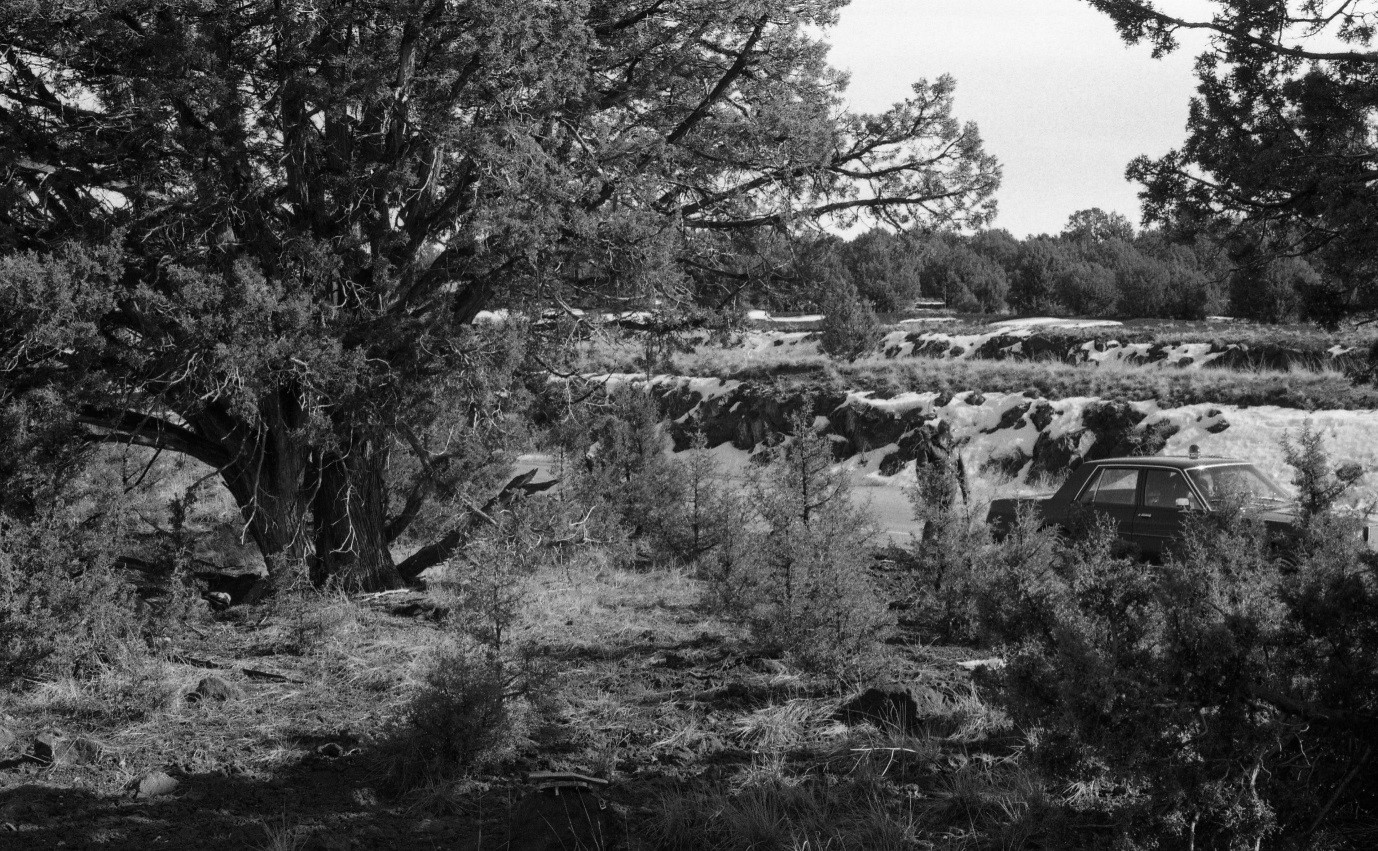 NCMEC's forensic services unit, which helps gather resources for investigators of long-term missing child and unidentified child cases, has been working with the Coconino County Sheriff's Office and the Coconino County Medical Examiner's Office on this case for more than six years. In 2014, a forensic artist at NCMEC created a new facial reconstruction from Valentine Sally's skull.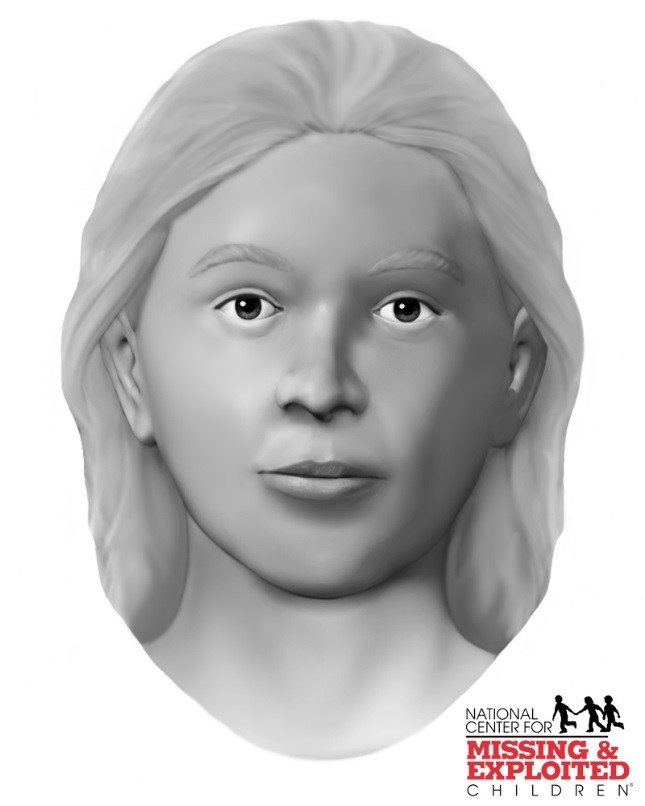 This facial reconstruction created by NCMEC shows what Valentine Sally may have looked like in life.
"This case is definitely solvable," said Ashley Rodriguez, a forensic case manager at NCMEC. "There is so much to work with here – a facial reconstruction, photos of the clothes and a strong lead suggesting she was seen in the area prior to her death."
Investigators are looking to the public for any clue that could lead to her identification.
Here's what they know: Valentine Sally was probably between 15-20 years old and was found wearing a striped sweater and designer "Seasons" jeans. A size 36C bra was also found nearby. She was between 5'5" and 5'6" and weighed approximately 120 pounds. She had straight, shoulder-length,
strawberry-blonde hair and a healed scar on the front of her right thigh.
"Now it's really about getting this information out to the public," said Rodriguez. We need to find that one person who recognizes her and is willing to come forward."
If you have any information on the identity of Valentine Sally, please call:
NCMEC at 1-800-THE-LOST (1-800-843-5678);

The Coconino County Sheriff's Department at 928-226-5012 (case number 3-0282-0319); or

The Coconino County Public Health Services District Medical Examiner Office at 928-679-8775 (case number 82-022).
Click here to view and share Valentine Sally's poster.