On the day 6-year-old Morgan Nick disappeared, June 9, 1995, the fireflies had just started to pop and blaze, filling the twilight sky with twinkling lights. Morgan left her seat next to her mother on the bleachers of the Little League field in Alma, Arkansas to catch fireflies with her friends as the baseball game wrapped up.
The kids greeted the summer evening supported by some of the pillars of childhood – baseball and catching fireflies. They ran back and forth between the parking lot and the bleachers as the evening faded to night and the action on the baseball diamond concluded. As the players filed off the field at the conclusion of the game, Colleen glanced back to check on Morgan and the other children, but Morgan wasn't with them. Colleen immediately went to investigate.
"I asked them where Morgan was and they said that she was taking sand out of her shoes, sitting by my car, but I could see my car and I didn't see her," Colleen recalls.
She checked inside her car but Morgan wasn't there.
"That's when the real panic set in," Colleen said. "It's a really small field and a really small parking area and it was just easy to see that she wasn't right there anywhere. And by now people are leaving and cars are leaving, and I remember standing in front of my car and I'm thinking, if everyone would just stand still for just a minute that I would be able to see her, that we were just passing each other somehow. One of the coaches called 911 and within six minutes law enforcement was at the field and began what has turned into a 20-year search for Morgan."
What Colleen experienced over the next four days was nothing short of chaos and panic as the official search for Morgan ensued with help from a number of different law-enforcement agencies. Many of the resources that exist today to help in the search for missing children were not available to Colleen at that time. She was asked to produce her own missing child poster, to field non-stop media inquiries and to keep functioning despite the constant fear.
Four days into the search for Morgan, Colleen met with the mother of an 18-year-old girl who disappeared from a neighboring community but was found murdered just six months before Morgan was abducted.
"I had this deep need to talk to her mom," Colleen said. "It was about knowing that the mom had survived this terrible thing. She just looked me in the eye and she said, you can't give up hope. And it was the most powerful thing anybody has ever said to me."
That moment sparked the fight that Colleen brings to the search for Morgan every single day.
Morgan Nick case overview.
Colleen's fight to find Morgan also includes her advocacy work through the Morgan Nick Foundation, as a volunteer with the National Center for Missing & Exploited Children and in annual events created to bring awareness to Morgan's case.
Colleen created the foundation to educate children, families and law enforcement and to prevent the abduction of children. The foundation offers safety courses for schools using NCMEC's prevention materials.
"You know fear-based safety doesn't work for kids," Colleen said. "A lot of times parents think that works, but when you empower kids and you give them the tools they need to stay safe we see kids reacting in ways where they are safer."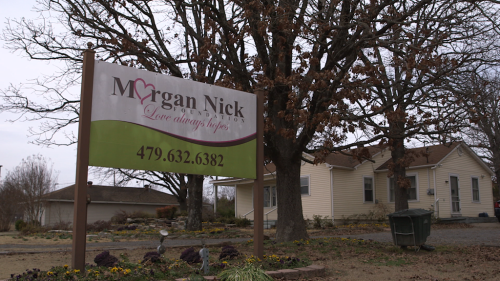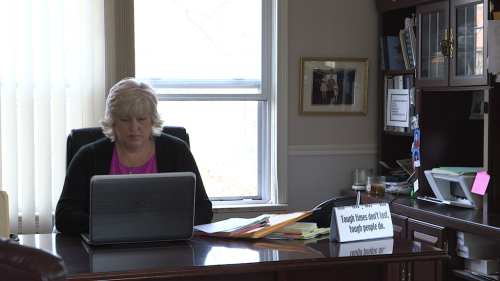 Her foundation also provides tools for families of missing children, including media training and how to best utilize law enforcement.
As a volunteer with NCMEC, Colleen helped form Team HOPE, a peer-support program that provides mentoring and resources to families of children who are missing or sexually exploited.
"I never tell people my story, because my story scares people," Colleen said. "They don't want to be my story.  They don't want to entertain the possibility that their child might not be found. When in fact, most children are found. And are safely recovered and brought home. So, I say to a family that I'm on the phone with, we have a lot of different kinds of volunteers and a lot of different cases and everybody is different so let's talk about your child. And I make it about them and their child because this phone call is not about me, it's not about my child."
One of Colleen's greatest struggles is seeing Morgan's new age progression every few years. Age progressions are a resource for families of long-term missing children. The idea is to help the public imagine what the child looks like now, not what the child looked like when he or she went missing. The process involves a NCMEC forensic artist using photos of the child's parents and relatives when they were the age the child would be now and merging their physical features to create a likeness of what the child might look like. Photographs remain the single most powerful tool for finding missing children.
Each year on the day of Morgan's disappearance, the family releases pink balloons, her favorite color, as a reminder that they have not given up hope. On social media, they ask people to take some time catching fireflies with their children and to talk to them about safety.
"You know kids grow up, people go to college, lives change, but for our family, we're still stuck in that moment of not having Morgan here, of having an empty seat at our dinner table every night," Colleen said. "I still get up every day with that goal is to do everything that I can do today to find Morgan and to bring her home."
Anyone with information about Morgan Nick is urged to call 1-800-THE-LOST. (1-800-843-5678)