Twenty Years of Protecting Children
Back in 2001 when John Shehan first joined the Exploited Children Division at NCMEC as an analyst, the internet was a very different place.
"At the time, people weren't interacting online the way they are today," said Shehan. "We were just starting to see the evolution of websites and chat rooms where people were sharing content. While these innovations in technology have many great uses, we also quickly saw they could also be used for nefarious purposes.
"Launched in March of 1998, NCMEC's CyberTipline is a critical tool for the nation in the effort to reduce the proliferation of child sexual abuse material online and instances of child sex exploitation while leveraging technology to support law enforcement efforts to rescue children from abusive situations.
Here's how it works. If you see something online that you think might involve child sexual exploitation or depict "child pornography" – better described as child sexual abuse images – you may have no idea what to do. Do you call police? You are not sure where it occurred since it happened online so which police department do you call?  You know sharing the images is illegal, but then how do you report it?
The CyberTipline gives the public a mechanism to safely report the concerning incident without having to share the images all over again. Analysts at NCMEC take that information, use technology tools and open-source data to add information and try to figure out where the content is originating from so they can make the report available to law enforcement in the right jurisdiction.  Analysts also inform the hosting provider in an effort to have it removed from the internet and help to prevent further dissemination. Analysts are continually reviewing incoming reports to make sure children who are in imminent danger are receiving first priority.
"Some images we've seen tens of thousands of times and we know the victim has already been rescued," said Shehan. "It's important to weed through all of the data to identify newly produced images so law enforcement can find victims who are being actively abused."
In 2002, NCMEC launched the Child Victim Identification Program because analysts reviewing CyberTipline reports were seeing the same images reported over and over again. 
"In order to determine what children were currently in abusive situations we needed to know if law enforcement had already intervened to rescue the child depicted in a set of images," said Shehan. "We started keeping track of that information to act as a pointer system and it's grown into a global clearinghouse for victim identification."
Now, as a vice president at NCMEC, Shehan runs the exploited children division. What started in 1998 with two analysts has grown to a staff of 64.  But it's not the just the sheer size of the department that's changed over the years.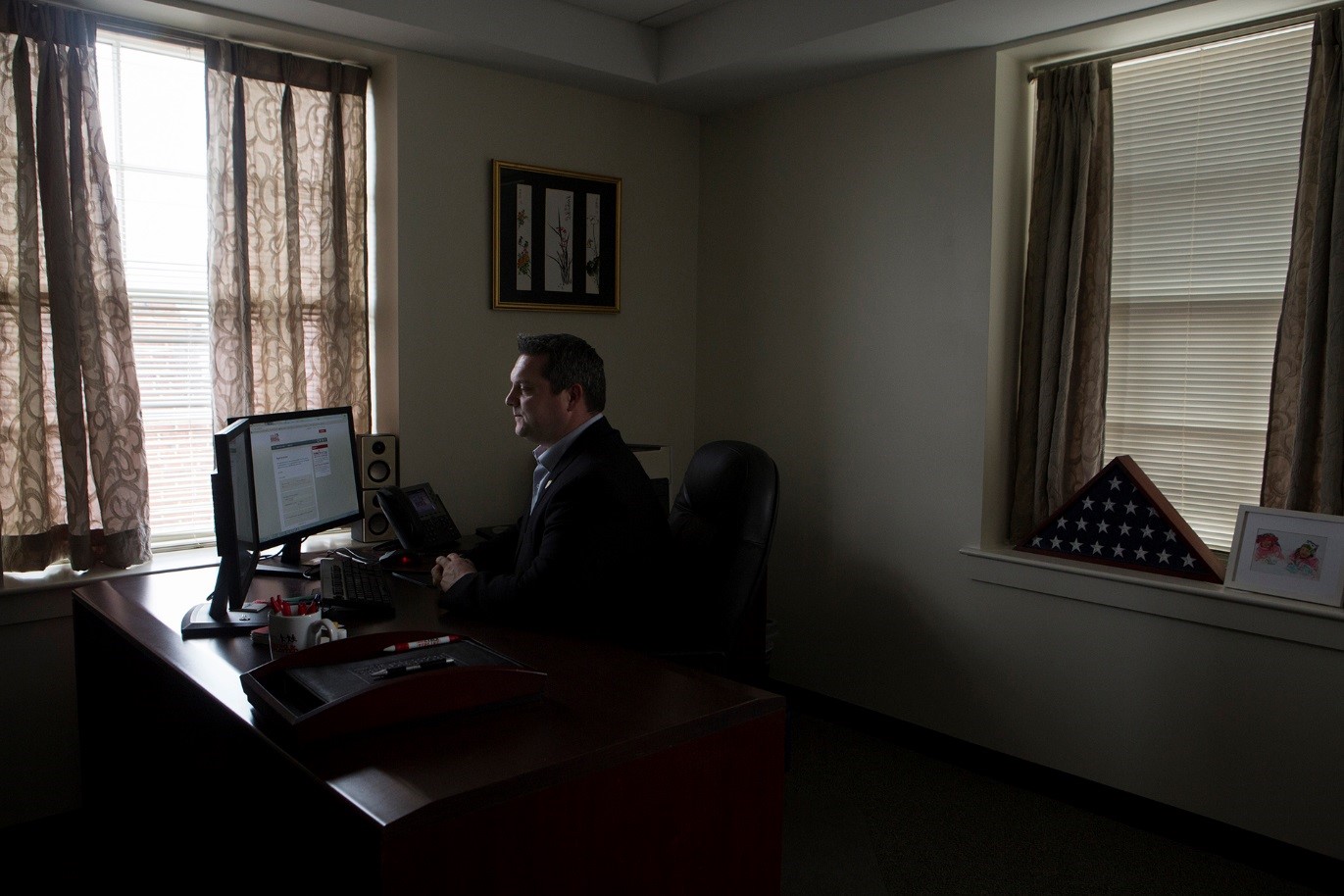 According to Shehan, everything started to change back in 2004…that's when U.S. companies began to fight the proliferation of child abuse images online using hash values – unique digital fingerprints assigned to pieces of data like images and videos – to find, remove and report child sexual abuse content located on their servers. With a list of "known" hash values, companies can voluntarily scan their systems so the content can be identified, reported and removed. Likewise, when NCMEC receives a report about a child sexual abuse image with a known hash value, it can quickly determine if the image has already been reported, and if the child in the image has been identified. That's the first step in rescuing a child.
As technology advances, there will be more opportunities to help survivors. For example, NCMEC recently partnered with the Canadian Centre for Child Protection's "Project Arachnid," which takes known hash values of child sexual abuse content and scours the web looking for those images. Gone are the days when NCMEC could only find out about content posted on public websites when the CyberTipline received a report. We have entered a new age where systems can proactively go out and find the images and alert the hosting providers so they can take the content down.
The CyberTipline is more than a mere reporting mechanism. There's a lot to be learned from the more than 28 million reports NCMEC has received in the past 20 years. The rise of trends like sexting and sextortion can clearly be seen in the data from the CyberTipline. That data helps inform NCMEC's prevention programs and education materials. 
"It is really fulfilling to see the CyberTipline report data being used for prevention," said Rebecca Sternberg, who manages the CyberTipline. "The reality is most, if not all, children will be online.  We must equip them with information about how to do that more safely and empower them with the awareness of how to take action and make a report to CyberTipline, if necessary."
So what's next for NCMEC's exploited children division? According to Shehan and his team, it's all about using the best technology out there to help manage the immense amount of data coming into the center…that's hundreds of thousands of reports per week.
Another one of Shehan's goals is to use technology to help sort through images and videos more efficiently so his staff isn't looking at the same abuse images over and over again. He's aware of the toll it takes on analysts to view these images, so reducing that exposure is a high priority.
"I think it takes a certain kind of person to be able to do this job," said Sternberg. I focus on the positive aspects. I know I'm making a difference, even if it's just that one report, that one family."
"NCMEC takes the mental health of its employees very seriously," said Shehan. "We offer on-site counseling to staff members, there are spouse and significant-other groups…there are lots of different ways we make sure the team members have access to the resources they deserve."
One thing we know for sure is the volume of reports made to the CyberTipline isn't decreasing. In fact, in 2014 the CyberTipline passed a major milestone – it received more than one million reports that year. Today – less than four years later - we're averaging over a million reports per month. 
"There are thousands of victims that would probably still be in really bad situations if the CyberTipline didn't exist," said Shehan. "I'm honored to be part of a team that every day is working hard to provide resources that contribute to the rescue of children in bad situations, reduce the amount of child sexual abuse material online and provide a vital service to the public to better protect themselves, their families and their communities."
If you ever come across suspicious content online, please make a report to CyberTipline.org. Reporting categories include online enticement of children for sexual acts, extra-familial child sexual molestation, child pornography, child sex tourism, child sex trafficking, unsolicited obscene materials sent to a child, misleading domain names and misleading words or digital images on the internet. 
Never hesitate to make a report. For more information, visit: http://www.missingkids.org/gethelpnow/cybertipline