The Legacy of Sara Anne Wood
You can see them every year, riding their bikes through communities across New York, all wearing a little girl's favorite colors. And every year, the streaks of teal and pink flashing by grow longer and longer.
Most of the bicyclists never knew 12-year-old Sara Anne Wood. But they will never forget her. 
On Aug. 18, 1993 – 25 years ago – Sara hopped on her bike on her way home from church in Frankfort, New York – and vanished. Her abductor eventually confessed to kidnapping and murdering Sara, but her body has never been found.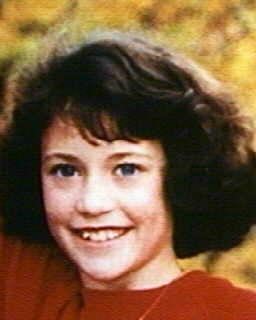 What began as a small group of bicyclists hoping to raise awareness about what happened to Sara has grown exponentially with each passing year. Her heartbreaking story inspired a movement, and each year thousands join "The Ride for Missing Children" at locations around upstate New York and have helped raise money for The National Center for Missing & Exploited Children.
"Sara was wearing teal and pink and was riding her bicycle when she was abducted," said Edward Suk, executive director of NCMEC's New York branch. "We honor Sara through our signature ride jersey."
Suk says two colors have been added to their jersey – white to represent all missing children and purple as a salute to law enforcement, who continue searching for Sara.
Sara's father was touched by the community's annual pledge to protect all kids that he also wanted to do something. Out of his tragedy, the Sara Anne Wood Rescue Center was established in Utica, New York, creating a system to ensure that posters are distributed quickly when a child is missing.
In 1995, a small group of bicyclists decided to raise awareness about the Sara Anne Wood Rescue Center in the nation's capital. On May 25 that year, the day recognized as National Missing Children's Day, they donned their teal and pink jerseys and rode their bikes from Utica, New York, nearly 400 miles to the U.S. Capitol. The next year, the rescue center officially became the Mohawk Valley Office of NCMEC's New York branch. 
Wendy Fical, a program director at the New York office, said that more than 10.5 million posters of 11,012 children have been sent out through the targeted poster distribution. Of those missing children, 7,524 children have been recovered, she said.
"The legacy of this one child has assisted in bringing over 7,500 children home!" said Fical. And the search for Sara continues.
If you have any information, please call us at 1-800-THE-LOST. (1-800-843-5678)