GUEST BLOG: Jeffrey Lynn Smith was 16 years old when she went missing on Dec. 4, 1985 from Hot Springs, Arkansas. Lynn's family has never stopped searching for her. Her sister, Lisa, shared her story of Lynn's disappearance with NCMEC.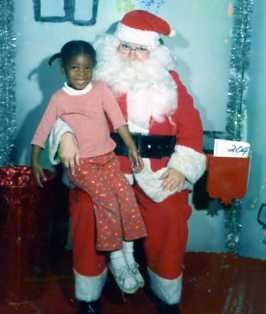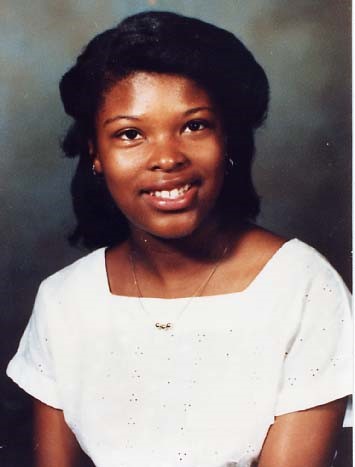 Dec. 4, 1985. The town of Hot Springs was decorated for the Christmas season. The smell of fresh pine and wood burning fire places filled the air. The usual bustle of holiday shoppers and kids lined up for their yearly pictures with the jolly old fella was happening everywhere. It was a joyous time...for most.
On the side of town that we called home, fear and uncertainty had consumed the holiday spirit. I remember getting the call from mom. She was crying so hard to the point of being almost inaudible. Through the crackling of her voice, I heard the words that no one would ever want to hear. "Lynn did not come home last night!"
Writing these words gives me the same sick, numb feeling that I felt nearly 32 years ago. It was the first time that Lynn had ever missed a curfew let alone not come home at all. Both of our guts were screaming loudly that something was wrong.
One day turned into weeks. The missing person's report had been filed. We were out every night searching for Lynn. We tried to retrace her steps that night a thousand times. Her boyfriend, Frank, was the last person to see Lynn. They were walking home from school together and had parted ways with Lynn's friend Lisa.
Frank stayed steadfast by our side during the initial searches. We would pick him up and we would all ride around together looking for Lynn. Then one day my mom and stepfather got a call. The police told them that a local pawnshop had a ring that they believe belonged to Lynn. It's was Lynn's ring that she had received for her birthday.
Like many families of missing people, we did not feel as if we got the support of the local law enforcement during that time. Rather than having a thorough investigation, we had to resort to visiting psychics and questioning people on our own.
The contrast of the joyous holiday happenings and us wandering aimlessly in emotional pain made me feel as if I was having an out of body experience. "This can't be happening." "Please, please...somebody pinch me so that I can awake from this nightmare." "I want to wake up to see Lynn sleeping across from me and smell aromas of Christmas dinner." Every night I went to sleep crying with other cries from other rooms as the background noise. There was no Christmas music. There was no watching "A Charlie Brown Christmas" that year.
It's been nearly 32 years since Lynn went missing. December is always a month that brings sadness for us. The feelings are hard to overcome no matter how much we try to do Christmassy things. My mom's pain floats around her like a thick fog...it's visible. Lynn is not here to enjoy the season with us so it will never feel right. The best thing we can do is good things in Lynn's name during this time.
We have started a tradition of handing out 16 "Lynn Bags" to homeless and others in need. We take a gallon size baggy and put socks, gloves, a toothbrush, jerky and other food items in them. We then toss in a crisp $5 bill and note with an inspirational quote and Lynn's poster to round out the package. To see the light in people eyes when we hand the bags to them, brings Lynn back to life in those moments.
There is not a day that goes by that we don't think of Lynn. My mom, brother and I will never lose hope of finding her one day.