Keeping Hope Alive for Raymond
It was November 1, 1978 in Atlanta, GA when Donna Green gave birth to her second child, and first son, Raymond. As she stares down at her newborn son through the window outside of the nursery at Grady Memorial Hospital, Donna has no idea that she is not the only one who is watching her new baby. It is at this moment that Donna's life begins to change in ways that she would never imagine.
Standing outside the nursery, an African American woman who identified herself as Lisa, strikes up a conversation with Donna. Lisa explains that she is there to visit her sister and her sister's new baby. Lisa continued to engage Donna and eventually followed Donna back to her hospital room, and continued to visit Donna in the hospital for the next few days. On the day Donna was discharged, Lisa asked Donna for a ride home, indicating that she only lived a few blocks from Donna's home.
On November 6, 1978, there was a knock at Donna's door…and there was Lisa.
"I thought it was a little strange," explains Donna. "But when I asked what she was doing she said she just wanted to come see how myself and the baby were doing."
It had been two hours since Lisa showed up at the house and Donna decided to quickly jump in the shower. Lisa offered to wait until Donna was done. Donna's brother was also home and Donna asked that he keep an eye on the baby as well.
"I came downstairs, and she wasn't on the sofa and I woke up my brother," recalls Donna. "I was like, 'Where's the baby? Where's the baby?' and he said 'Oh, well the baby started crying.'"
Per Donna's brother, the abductor picked Raymond up and walked to the door with him. Donna says she ran to the door and at that moment she realized Raymond was gone.
That was 40 years ago. Given that Raymond was only 5 days old, there was no photo available of him or his abductor, Lisa. Sketches of Raymond and the abductor were created back on Donna's memory.
Raymond Green's family speaks.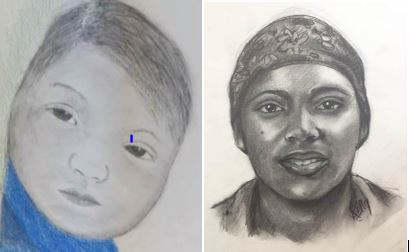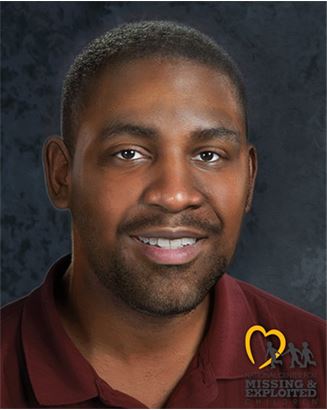 "We don't have a picture of him at all because the hospital wasn't doing pictures like they will do it now," explains Donna. "So when I brought him home I didn't take a picture of him. He was just like five days old when he got missing. So I didn't get the opportunity to do those things."
Forensic artists here at the National Center for Missing & Exploited Children released a new composite that shows what Raymond may look like today at 40-years-old. 
Donna has become a part of the NCMEC family. As she looks back on the first few years after Raymond's disappearance she recalls not knowing where to turn or what to do and how alone she felt. Donna credits her friends at NCMEC with helping to empower her and in turn, allowing her to empower others. As a member of Team Hope, Donna offers peer support to other families who have gone through a similar tragedy of a missing child.
Over the past few years, NCMEC has seen several long-term missing children return home. With this in mind, we continue to hope alongside Donna that Raymond will also be reunited with his family.
  "I believe I'll find him again. I don't think he's gone forever", says Donna. "I refuse to believe that. I believe that this journey of being missing is not for me. It's for others, but I believe that God's going to bring him right back to where he started from. That's with me."
If you have any information about Raymond, please call 1-800-THE-LOST.
NCMEC Poster: http://www.missingkids.org/poster/NCMC/1079986/1/screen