Keeping Hope Alive for Alabama's Missing Kids
Fifteen years ago, when LaQuanta Riley disappeared, the world was a much different place.
"Nobody talked about these things," said Pamela Riley Boldin, LaQuanta's mom. "I hear people today and on the news talking about missing children issues…but back then, no one talked about that."
At least that was the case in Alabama where Pam has spent the last decade and a half championing missing children's issues. And nothing is more evident of her hard work than the yearly candlelight vigil she organizes to remember LaQuanta.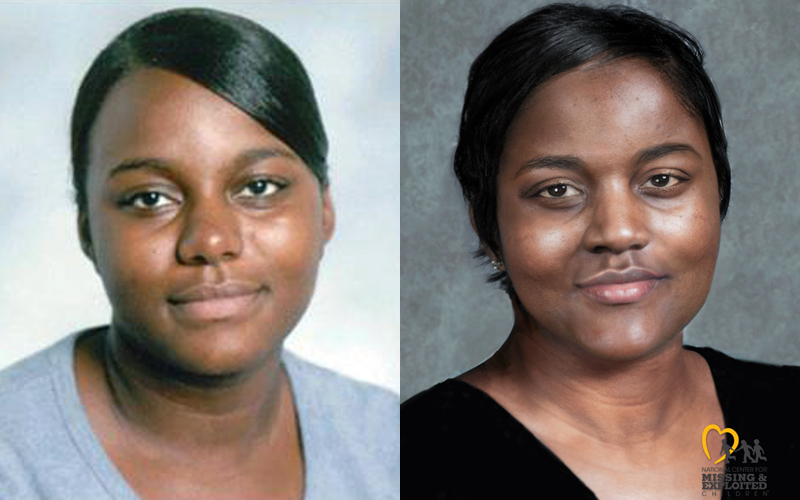 LaQuanta Riley went missing at 19 years old (left). Her age progression shows what she might look like today at 34 (right).
This Friday, Dec. 7, the Riley family will join families of missing children from across the state for the "Prayer & Praise Candlelight Vigil," marking the day 19-year-old LaQuanta walked out of her home, got in a car and vanished. Her family believes something happened to her to keep her from coming home, but they believe she's out there.
This annual event that started 13 years ago in Pam's living room has grown to be a yearly feature in downtown Montgomery and is now centered at the large Court Square Fountain in the historic district. 
"The candlelight vigil is for us to be a voice for them. Out of sight does not mean out of mind."
Pam works hard leading up to the event, gathering as many names of the missing as possible. She'll stand alongside other parents at the vigil to read out-loud the names of as many missing Alabamans as they can find.
Friends text her names of missing people and she scours online databases provided by groups like NCMEC, NamUs (National Missing and Unidentified Persons System) and the Alabama Law Enforcement Agency. It's no easy task. 
But nothing has been easy in Pam's mission to raise awareness. She tells a story of walking into a district attorney's office with a board full of the faces of missing children in Alabama. "I figured if we put all the faces on the board, they would think this isn't just a crazy mom, this is real!"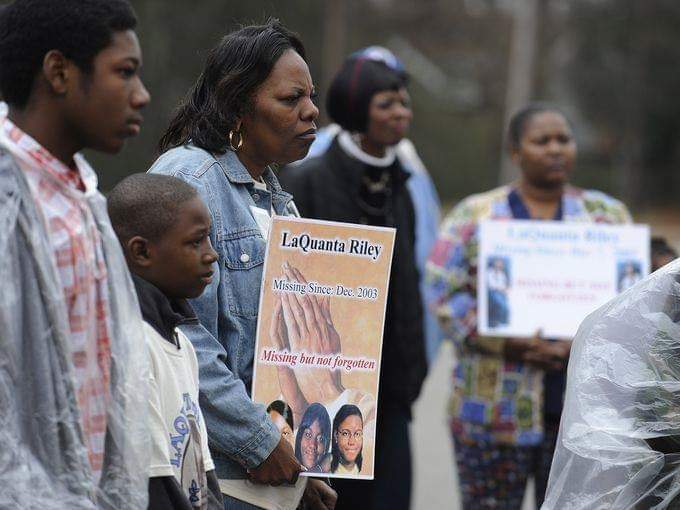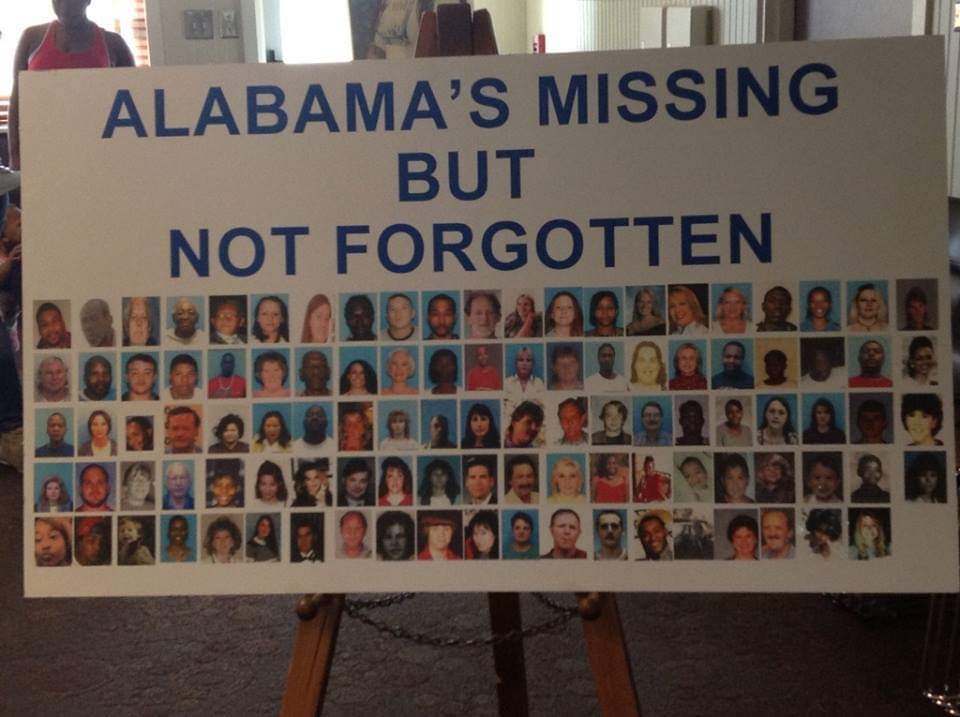 She formed the Riley Relief Foundation, a nonprofit organization that offers support to families of missing children in Alabama and distributes safety materials for kids. She's also a member of NCMEC's Team Hope, a peer support program, where she helps other families with missing and exploited children.
Through her foundation and work with NCMEC, Pam has met many families of missing children over the years, like the family of 16-year-old Kimberly Arrington, who disappeared from Montgomery, Alabama in 1998 while walking to her corner drugstore.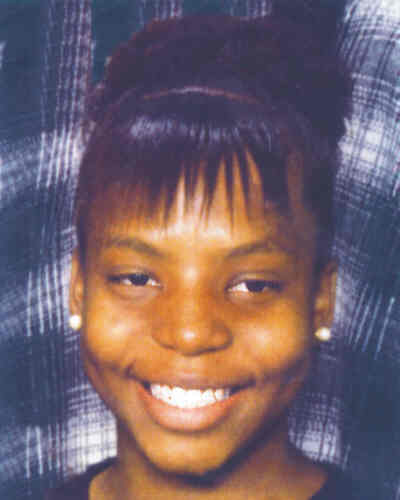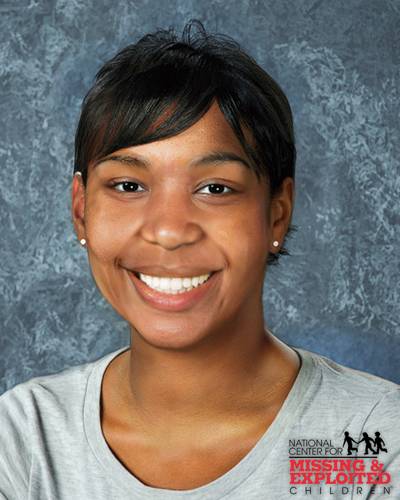 And the family of Sherry Marler, a 12-year-old who disappeared from Greenville in 1984 when she left a bank and walked across the street to a gas station. These are just a few of the dozens of children still missing in Alabama.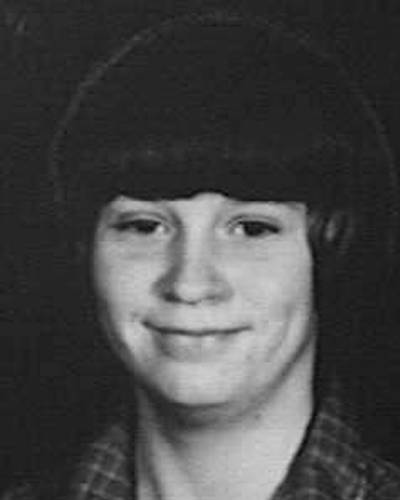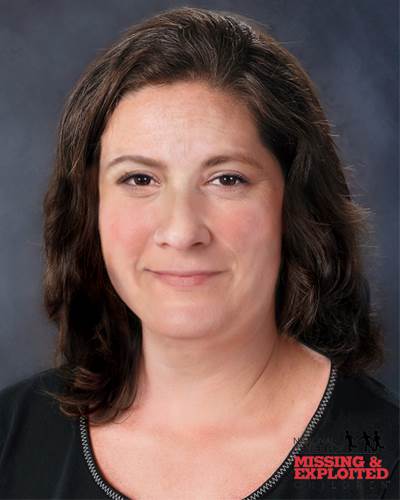 Pam's hoping hundreds come out to Friday's candlelight vigil to show their support, but thinks the number could be much higher if only word would spread. And that's a real problem, trying to reach the families of missing people to let them know their loved one is not forgotten and there is support available.
"We're trying to find ways to get the faces of the missing out there…not just on special days, but every day." Not just on special days, but EVERY DAY.
I need to pause here for a minute. That statement hit me like a ton of bricks when I called Pam on Monday morning to interview her for this piece. I was calling to write something on the vigil she's organizing and quickly realized I'm doing the same thing everyone else is…reaching out because we're approaching LaQuanta's missing date. 
The truth is we could all be doing more every day of the year for all missing kids. Pam certainly is.
But she maintains her sense of humor. When I asked her how difficult it is to try and get the word out to the families of missing children she said, "It's been like pulling teeth…without anesthesia!"
The inevitable question - What can you do to help? Well if you're in the Montgomery, Alabama area, please head downtown on Friday to support all the families of missing children in Alabama. The event starts at 7 p.m.
For everyone else, please share a poster of a missing child. Here's a link to LaQuanta's missing poster. "When LaQuanta went missing, I knew nothing about flyers," says Pam. "Today I know that if I can't do anything else, I can put up flyers."
So, please put up a flyer. Or share a poster on your social media. Let the world know that today, no missing child is forgotten