Giving Kids Their Names Back
Not long after last year's stunning arrest of the California man suspected of being the "Golden State Killer," the phones started ringing like crazy at the National Center for Missing & Exploited Children where a forensic team is helping law enforcement learn the identity of more than 700 deceased children. 

Genetic genealogy helped crack the decades-old Golden State Killer case, a new tool that NCMEC has been using with growing success to give children their names back. After news broke that the suspect accused of 12 murders and 50 rapes finally had a name, law enforcement began reaching out to NCMEC's forensic team in droves to see if genetic genealogy could be used in their cases. 
"Golden State blew it out of the water," said Carol Schweitzer, who supervises the forensics team. "It's energizing law enforcement and getting them engaged in these really old, really complicated cases because they now have something new to try. It's just truly amazing that we're finally starting to shed light on who these children are." 
Already, eight cases have been resolved by law enforcement using genetic genealogy, including three suspects and four unidentified deceased children just since last April, Schweitzer said. One of them, a little boy found murdered under a billboard in North Carolina, was identified this month as 10-year-old Robert "Bobby" Adam Whitt, whose identity remained a mystery for more than two decades. 
It has also given a "living Jane Doe" in California her name back: Lisa Jensen. Lisa was abducted as an infant in 1981 and abandoned at age five. She had no idea who she was for decades. 
People have always been fascinated to learn where they came from and trace their family trees. Before DNA, it was done through oral history or memory, sometimes scribbled in a Bible or a photo album and handed down to descendants. Those with no recollection or documentation, including adoptees looking for birth parents, would scour records in courthouses, libraries or online to unearth their past. 
But the wildly popular for-profit companies that will test your DNA, reveal your heritage and find your relatives "is cracking open unidentified cases," said Schweitzer. Children are getting their names back, and families are getting long-sought answers. 
Law enforcement has been turning to a free website, GEDMatch genesis, that allows anyone to upload their digitized genetic data at any of the for-profit companies, including AncestryDNA, 23andMe and Family Tree DNA, said Schweitzer. It was designed to compile all results in one place for those people looking for a relative who may have tested at a different company. 
This type of DNA testing can give law enforcement important leads, such as a potential aunt or a second cousin of their unidentified person. Schweitzer's team facilitates the process by arranging for lab work through external partners with NCMEC to do extractions of DNA from human remains and by bringing in genealogists to help build out the family trees. NCMEC analysts support law enforcement through this extensive process by doing the tedious, time-consuming analytical work that is required, freeing up law enforcement to investigate and do interviews.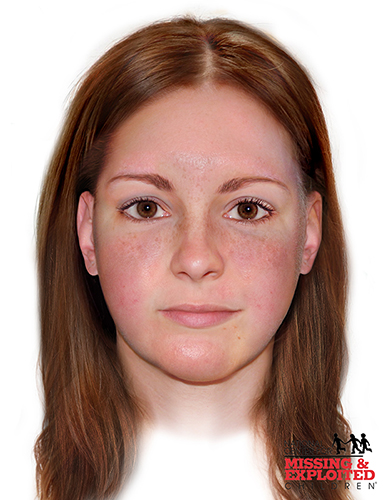 Jane Doe from Troy, OH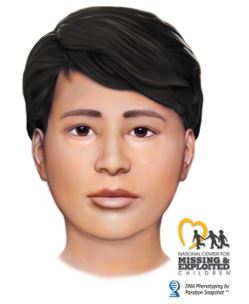 Adam Whitt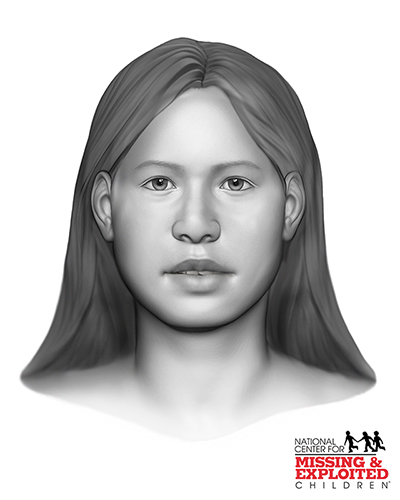 Jane Doe from Anaheim, CA
In 1987, skeletal remains of a female were found in Anaheim, California by a couple who were taking a walk when they found her remains. Genetic genealogy cracked the 21-year-old mystery: She was Tracey Coreen Hobson. 
Also last year, another young female whose body was found in Miami County, Ohio in 1981 was identified as Marcia King, 21. Law enforcement uploaded her DNA into GEDMatch and found a strong potential extended relative to their Jane Doe. That led to her mother who was still alive and assumed her daughter had found a new life for herself. She hoped Marcia would return home one day. 
"The application of genetic genealogy has been the greatest advancement to solving the most difficult cases since the advent of DNA itself," said Bob Lowery, who oversees NCMEC's Missing Children's Division. 
A genetic genealogist Barbara Rae-Venter, who frequently works with NCMEC, helped crack the Golden State Killer case by finding the names of the assailant's close relatives through GEDMatch genesis. 
The lead detective in the Golden State Killer case had heard about Rae-Venter facilitating the use of genetic genealogy in a case out of New Hampshire, where the bodies of a woman and three children were found in two barrels. The detective wondered if it would work in his case, a crime spree that began 40 years ago and terrorized a swath of the state for more than a decade. It did. Genetic genealogy led to the arrest of Joseph Dangelo, a 72-year-old former police officer. 
This month, Family Tree DNA told its customers that law enforcement could use its service just like anyone else, as long as they let the company know when they submit DNA to their massive database. But, as with other genetic genealogy services, they must provide a subpoena or search warrant to receive any information beyond that which any other person could access.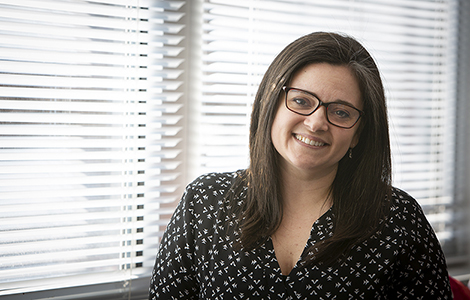 Carol Schweitzer of NCMEC
Schweitzer said that was an important development because the Family Tree DNA database contains even more information than GEDMatch, increasing the potential to solve more cases. But, she stresses, DNA cannot be used in all cases to reveal identity, either because the sample is too small, contaminated or degraded over time.
Her team is working to identify more cases in its massive caseload that might benefit from genetic genealogy, especially those in which other tools have been tried, including facial reconstructions or pollen analysis and chemical isotope testing, which seek to determine where in the country a child may have spent time. They're currently helping law enforcement with six cases that are showing promise.
Lowery said this new tool will also prevent many crimes from happening: "Many dangerous criminals who threaten our communities will be quickly identified by law enforcement and will no longer be able to roam freely in search of young victims."
You can check out our Facebook page, "HelpIDMe," to see all the children in your area who still need their name back.