On June 15, 1993 in the Pike San Isabel National Forest in Douglas County, CO, a sightseer was wandering around while taking some photographs of the scenery. The sightseer came upon a makeshift campsite at the Rainbow Falls campground located between Woodland Park, CO and Deckers, CO right off Highway 67. As the individual drew closer to the campsite, they made a gruesome discovery…a decomposed body.
Upon further investigation by the medical examiner, it was determined that the white female victim had most likely been deceased for about 3 days prior to discovery. She was approximately 13-20 years old with shoulder length light brown or blonde hair that was possibly dyed. She was between 5 feet 6 inches and 5 feet 8 inches tall and weighed about 140 pounds. While the color of her eyes could not be determined, the medical examiner noted a surgical scar that indicated that the victim had previously undergone a splenectomy at some point during her lifetime. The victim had pierced ears and her teeth were in excellent condition with no fillings. Lastly, the medical examiner determined that the manner of death was homicide due to blunt force trauma to the head.
The victim was found wearing several pieces of jewelry (pictured below), but the clothing that she had on gave investigators their first and most promising lead.
The unidentified female was wearing a black short-sleeve "Harley Davidson" t-shirt with a picture of a motorcycle (pictured below). This was a significant piece of evidence because just days earlier between June 12th and 13th there was a convention of the Vietnam Vets Motorcycle Club. The convention was held at the Horse Creek campground, located just south of Deckers, CO. After running down the lead, investigators were not able to determine if the victim was associated with the out of town motorcycle club.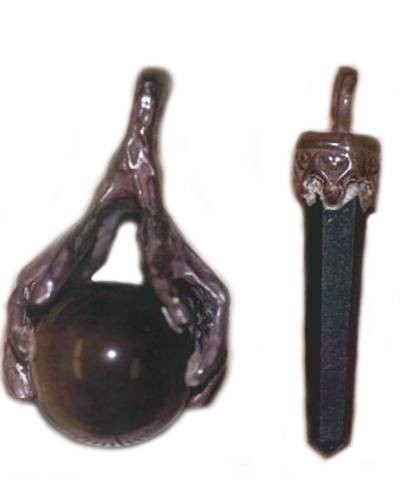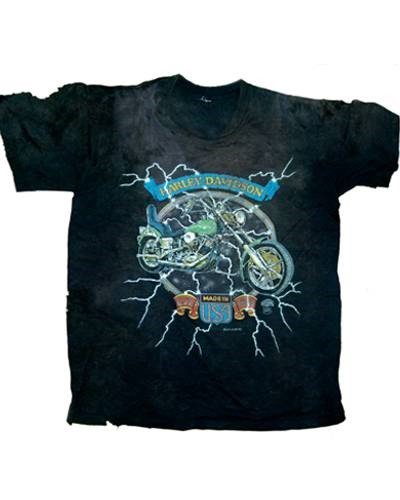 "Right now we are just hoping to work on an identification," explains Detective Cirbo with the Douglas County Sheriff's Office Cold Case Unit. "Without knowing who she is we cannot do any backstory investigation on her to find out why she had been in that area or who she may have been with."
Several years ago, investigators created a clay depiction (below left) of what the unidentified female may have looked like. Then in October 2012 the body was exhumed for further DNA collection and was used to create a new composite (below right) of what the victim may have looked like.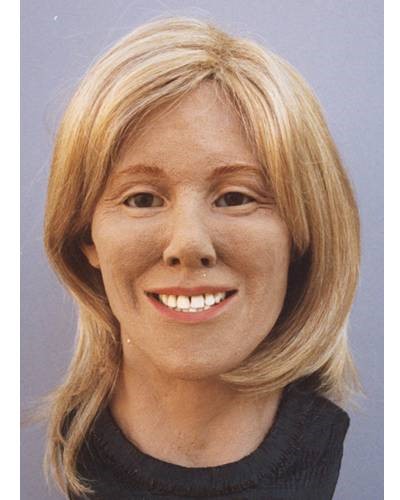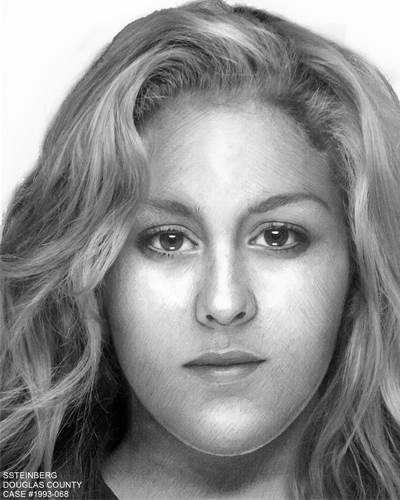 June 2018 marks 25 years since this young woman's body was discovered. 

25 years since she lost her identity, her name, her life.
25 years searching for answers.
Can you help solve this 25-yearlong mystery?
If you have any information about Jane Doe1993 , please contact NCMEC at 1-800-THE-LOST, the Douglas County Sheriff's Office (Colorado) at 1-303-660-7500 or the Douglas County Coroner's Office (Colorado) at 1-303-814-7150.