After Nearly 40 Years, Unknown Teen Identified as Sandra Morden
She was known only as Fly Creek Jane Doe. Her remains were found on the banks of a river in rural Clark County, northeast of Vancouver, Washington. Investigators say two people were out panning for gold when they came across the skeletal remains of what would later be determined to be a girl in her mid-teens.
That was Feb. 24, 1980. Investigators with the Clark County Sheriff's Office tried everything they could to find out her real name. But no answers came.
Over the years, the department never gave up hope that it would figure out the identity of its Jane Doe. They had her DNA, so they knew it may be a matter of the right person coming forward to finally solve the mystery. They worked with the National Center for Missing & Exploited Children to create a facial reconstruction and continued to ask the public for leads. 

Facial reconstruction of Fly Creek Jane Doe created by a NCMEC forensic artist
But as technology has advanced over the years, new tools for law enforcement are changing the game.
"You start to wonder when time is on your side," said Det. Lindsay Schultz, who led the investigation. "In this case, there were parts of me that wondered if it's ever going to happen."
But she didn't give up. Earlier this year, investigators reached out to Parabon NanoLabs, a DNA technology company known for its phenotyping services…this process uses DNA sequencing to predict what a person might look like. Parabon created a composite image showing Jane Doe's likely physical traits, including eye color, hair color and skin color.
Parabon then worked with investigators to use genetic genealogy to find new leads. This uses a combination of DNA testing and more traditional genealogical research to build out an unknown person's family tree in hopes of making a connection to a living relative.
"With genetic genealogy, this was the last effort that we could control," said Schultz. "This was something we could do and not wait on others to come looking for her."
And it worked. After nearly 40 years, investigators were able to identify relatives in their unknown victim's family tree.
"What got me was that moment in the case when the genealogy had found possible family members," said Schultz. "Then making that cold call…You don't know how people are going to perceive you."
But that phone call payed off in a big way when, on the other end of the phone line, Det. Schultz heard, "are you calling about my cousin, Sandy?"
Sandra Morden
Investigators say Sandra "Sandy" Morden was born in 1962 to Andy and Irene Morden. Andy Morden, who was a Marine Corps veteran, worked in the maritime trades on tugboats, providing service to pulp, paper and logging interests on the Willamette and Columbia Rivers. Investigators say Andy and Irene divorced in the early 1970s, and Andy assumed custody of Sandy. Andy and Sandy lived in Portland and Vancouver until Sandy's disappearance at age 16 in May of 1977.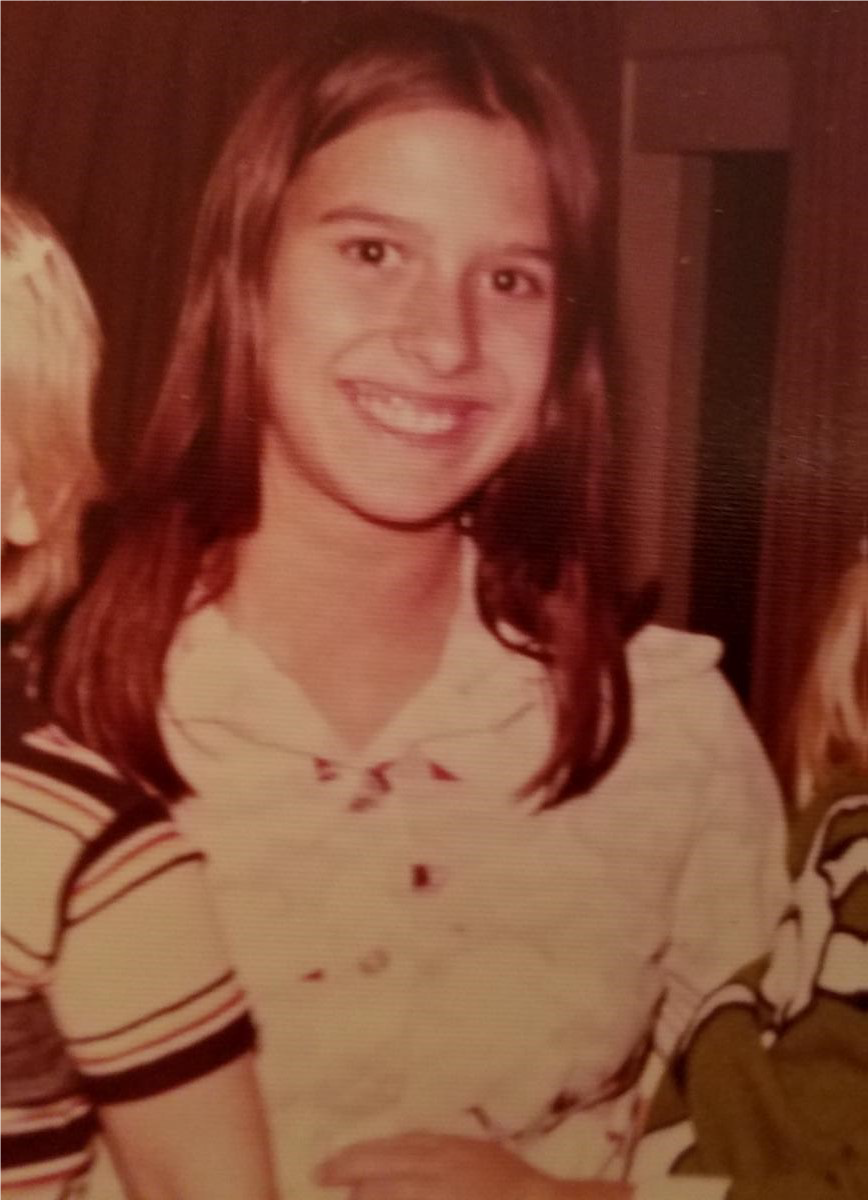 Sandra "Sandy" Morden
Investigators say they're not aware of a missing person report for Sandy, but relatives always assumed she went to live with her mother and they just had never heard from Sandy again.
When remains were found about a year and a half later on the banks of Fly Creek, no one made the connection to Sandy.
Andy and Irene have both since passed away, without ever knowing what happened to their daughter. Now law enforcement needs your help. They're looking for anyone who interacted with Sandy Morden or her parents, Andy and Irene, after 1970…friends, acquaintances, neighbors, co-workers, classmates, etc.
With Sandy's identification, the case is really just beginning. Her death is being investigated as a homicide.
"There are so many other questions," said Schultz. "How did she get there? Why did she get there?
What was going on in her life and who was responsible for her death?"