Register Now for NCMEC's "Miles for the Missing 5k"
"I ran the Army Ten-Miler, so I knew I could run a 5K!"
Brenda Galarza, who has worked at the National Center for Missing & Exploited Children for the past 23 years, is one of the hundreds of supporters who ran the inaugural "Miles for the Missing 5K" last year in Fairfax Corner, Virginia.
It was a first-of-its-kind event for the Virginia-based nonprofit, bringing out the local community to help raise funds and awareness of its mission to find missing children, reduce child sexual exploitation and prevent victimization.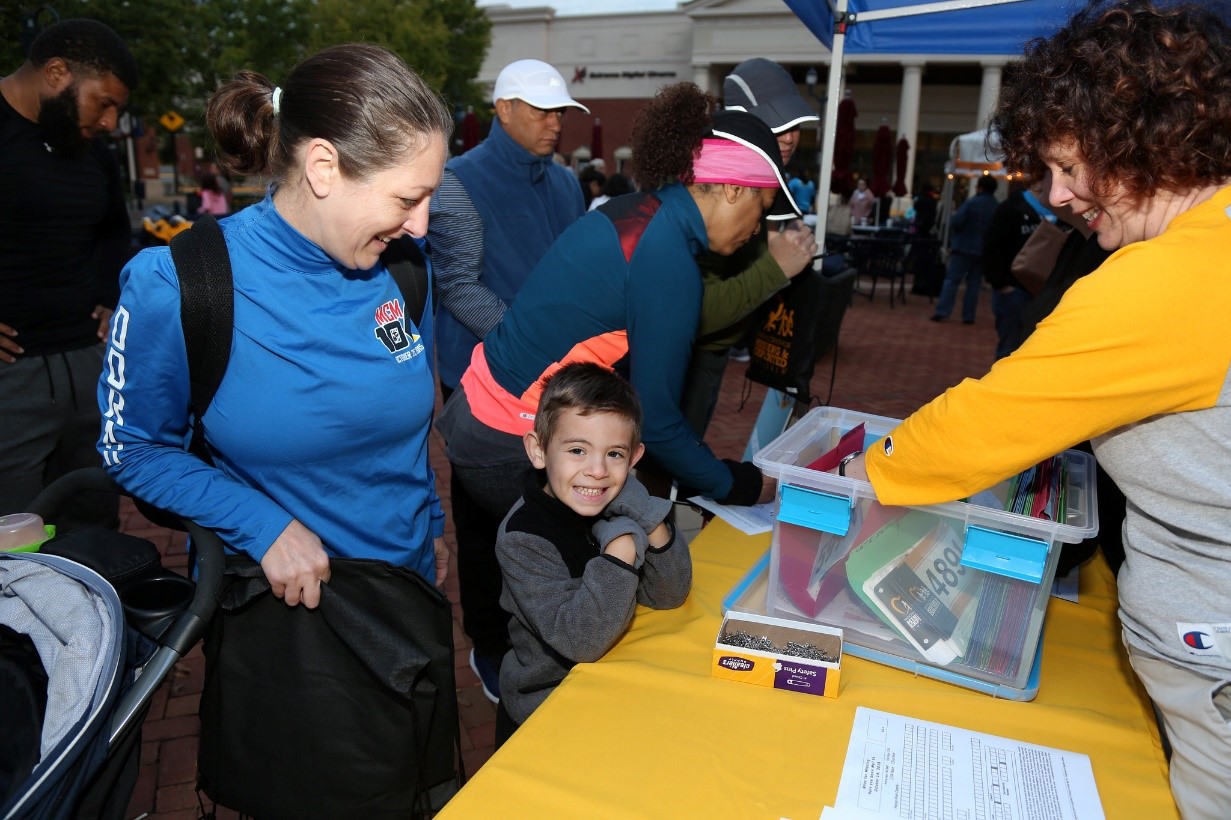 Runners picking up race packets before the 5K.
This year's event will again be held in Fairfax Corner on Sunday, Oct. 13. If you're not local to the area, you can still run with us! We're adding a "virtual run," so NCMEC supporters across the U.S. can participate in their own communities while supporting our critical mission.
Meghan McCarthy, who works for the office of legal counsel at NCMEC, sees the run as an opportunity to educate the community about the resources the center has to offer.
"I love publicizing what we do at NCMEC," said Meghan, who is an avid runner. "Runs are so much more memorable and impactful when they benefit a good cause. It combines the two things that I adore, running and the work that we do. It was a no-brainer!"
But don't worry if you're not a runner. Walkers are welcome too! People of all fitness levels are encouraged to participate…and bring your pets as well! Registration is $35, which includes a t-shirt, post-race snacks and some fun extras like music, free massages and pre-run stretching instruction.
"Last year's run was really fun," said Meghan. "High energy, music was playing…there were so many kids there. It was a reminder that they are the reason I am here at NCMEC."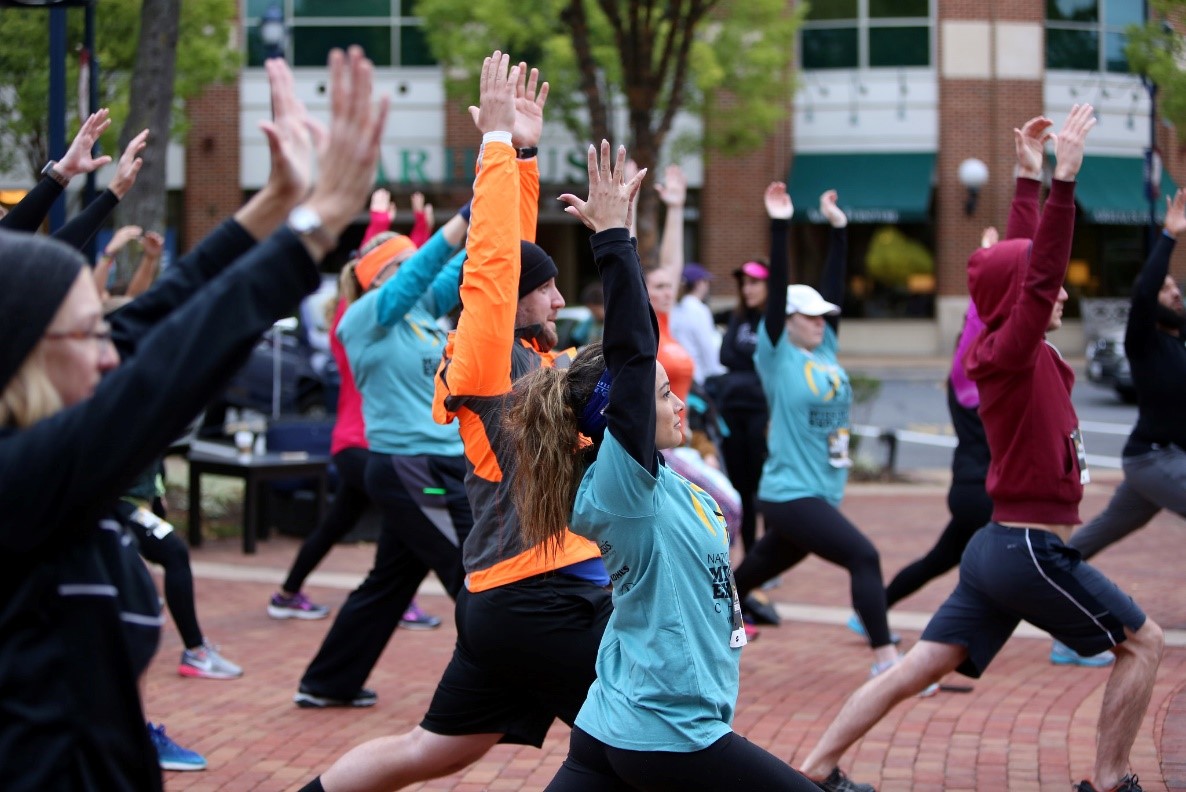 Runners stretching before the 5K.
"I think it's awesome to see people come out and support us," said Brenda. "As someone who walks in the door at the National Center every day and does work that's not always easy, seeing other people support us means a lot to me."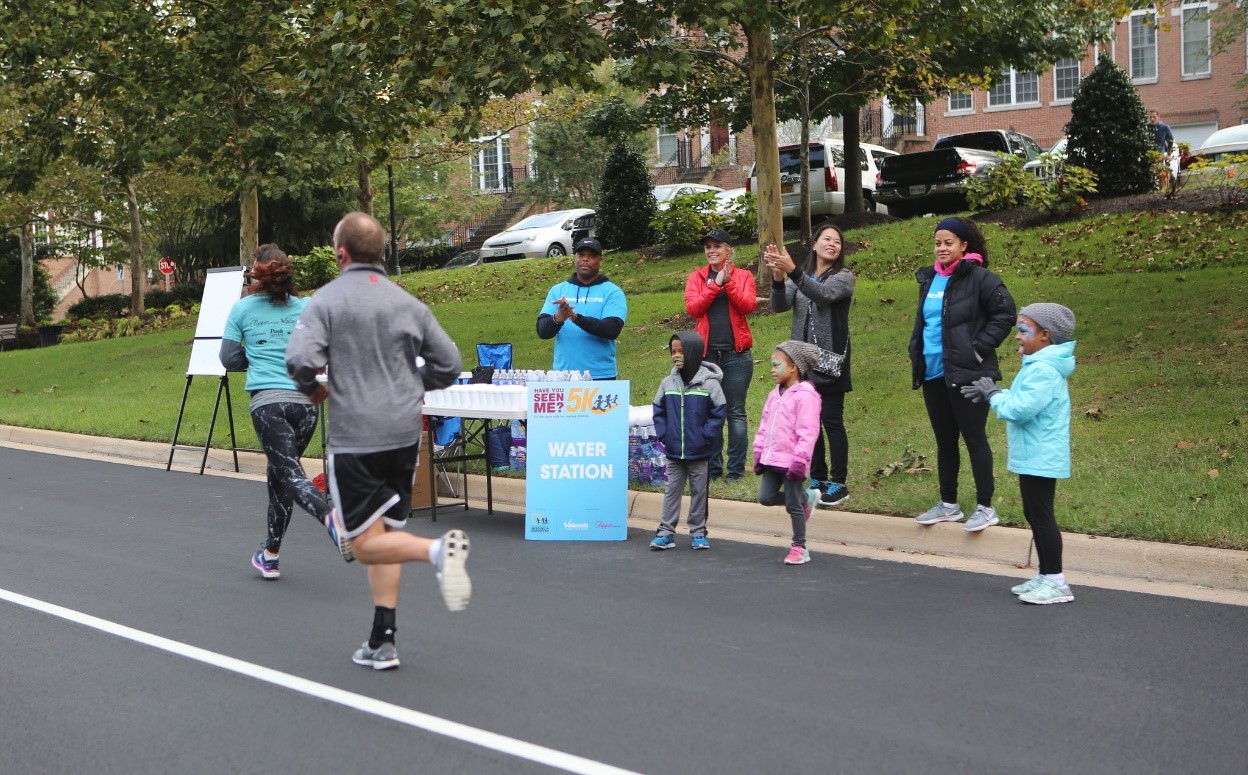 Volunteers cheering on runners and handing out water along route.
To register for the Miles for the Missing 5K in Fairfax Corner, Virginia or to register for the "virtual run," and participate in your own community, visit milesforthemissing5k.org/.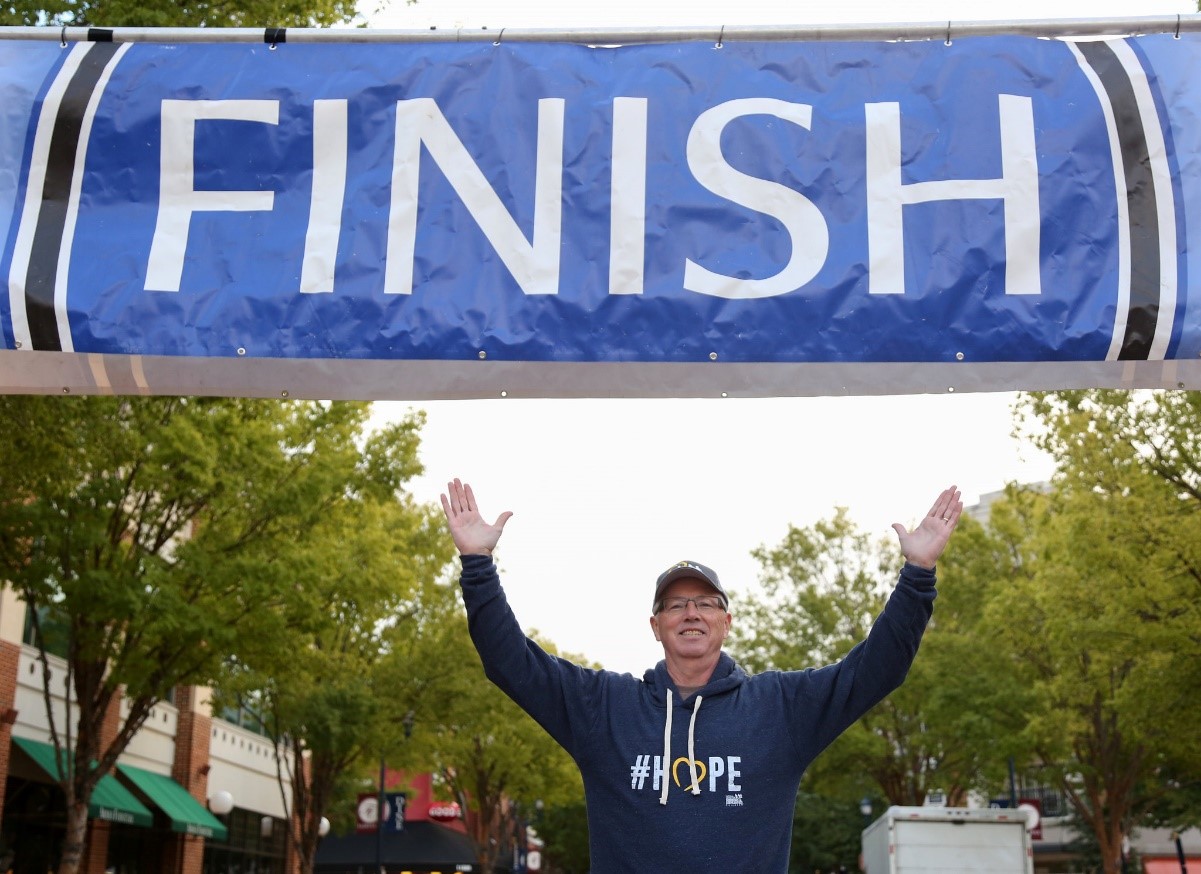 NCMEC President and CEO John Clark at the finish line of last year's run.