To my Daughters, Hanna and Skye: A Letter from Dad
Exactly two years ago today, most of the world was focused on a new announcement that mass gatherings had been restricted to 10 people amid the Coronavirus pandemic, but that's not what was on John Rex's mind.
Instead, he was thinking of his daughters, Hanna and Skye. That day, he would receive full immediate custody of the girls after a 3-year long custody battle with his ex-wife Lashada Lee. That day, he would drive from Florida to Pennsylvania to pick up the girls, and that day, he would realize that when he arrived, his two little girls were missing, taken by Lashada.
That's when March 17, 2020, would become a day that John Rex could never forget.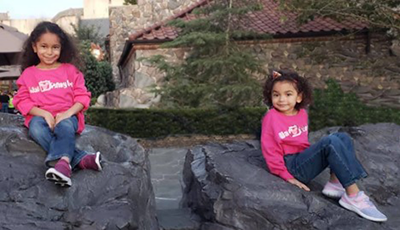 It's now been two years since John last saw his daughters. The girls are older now, 5-year-old Skye just turned 7 and 7-year-old Hanna is 9. For John, he hasn't just been counting the years, but also the days, over 700 away from his daughters.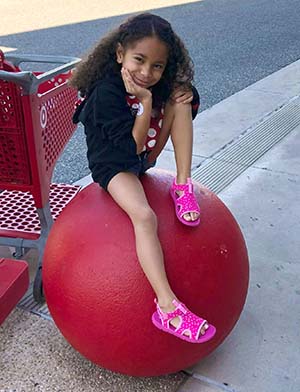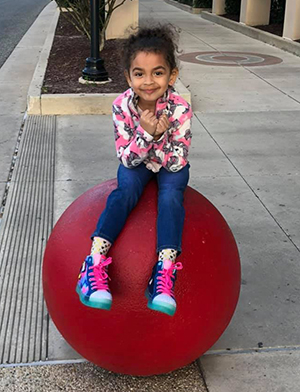 On their two-year missing mark, their dad has written a letter to both girls.
To my daughters, Hanna & Skye,
As we approach the 2-year anniversary of the worst day of my life, I wanted to take the time to write you a letter from my heart to your eyes. It's been over 725 days since you were taken. March 17th will be 2-years since the world last saw either of you. I wish I knew where you girls were. I hope and pray every day that you are as safe and healthy as possible. Please know that not a day has gone by where you weren't on my mind day and night. You two girls are the greatest gift this world has ever given me and I'm trying everything in my ability to find you and bring you home.
I've been working with law enforcement agencies and other groups such as the National Center for Missing & Exploited Children to find you. I just hope and pray that mommy does the right thing and ends this nightmare by returning you. I did everything I could to ensure you had the best home environment possible. I went to every court date during the custody trial. Even after you were taken, I showed up to court hoping that mommy would bring you there. I went to every appointment scheduled and made sure to bring you with me to the psychiatrist during the custody evaluation. I always made sure I had you back to mommy in accordance with every court order and followed all the court's instructions prior to you going missing. Unfortunately, it still wasn't enough to prevent this from happening.
Nobody should have to experience what you girls are going through. Nobody should have to live their life in hiding. I fear you've both been asked to tell lies and may have been told horrible things from before this kidnapping began. I know you've both been put in a situation that you did not ask to be in. Please know that daddy is not mad at either of you and you're not in trouble for doing what you've had to do so you wouldn't be in trouble with mommy
I've always told you girls that my number one job was to protect you and keep you safe. I'm sorry I can't do that right now because I don't know where you are. I'm sorry I'm failing at my most important job. I promise once you come home that you'll have all the love, support, and protection possible. Until then, all we can hope for is that someone sees you and calls 911. All we can hope for is that someone reports an anonymous tip to the police or NCMEC. All we can hope for is that you remain safe and healthy until we can save you and bring you home. 
There's plenty of kids in the neighborhood and at the school you'll be going to that are waiting to meet you, there's plenty of presents from your birthdays and Christmas waiting to be unwrapped, there's Disney princesses waiting for you to join them for lunch, there's parks and playgrounds waiting to be explored, and there's lots of love waiting for you at home. If you can safely do so, please tell people who you are and tell them you're missing so we can find you.
With all the love in the world,
Daddy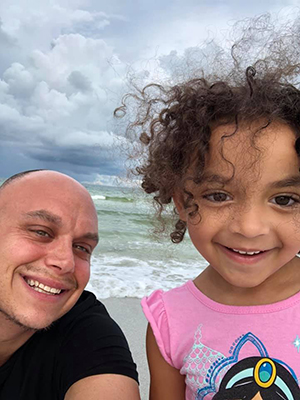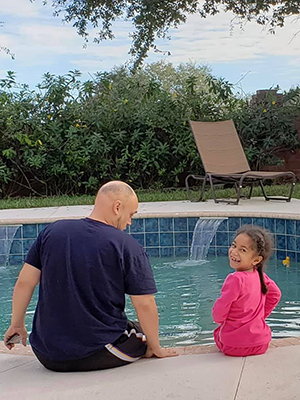 When they were last seen, both Hanna Lee and Skye Rex were 4'0 tall and weighed 45lbs. They both have brown hair and brown eyes.
Lashada Lee is 45 years old, 5'3 tall and 160lbs. She has black hair and brown eyes. Lashada currently has a felony warrant for custodial interference. 
If you have any information about Hanna Lee and Skye Rex, please contact the Waynesboro Police Department at 1-717-762-2131 or call the National Center for Missing & Exploited Children at 1-800-THE-LOST. View Hanna and Skye's missing poster here.