"Dear Tim" - 10 Year Missing Mark in Timmothy Pitzen Case
It's now been 10 years since Timmothy Pitzen vanished from Aurora, Illinois at just six years old. "It's heartbreaking to know that we have now been searching for Timmothy for a decade," said his father, James Pitzen.
May 11, 2011 started out as a normal school day for Timmothy, until his mother, Amy Pitzen, unexpectedly picked him up from school. The next day, after no replies to repeated phone calls, Timmothy's father reported his wife and son missing. Surveillance images found later show Amy and Timmothy checking into hotels connected to amusement parks across Illinois and Wisconsin over the course of three days. On May 14, 2011, Amy was found deceased in a motel in Rockford, Illinois and there was no sign of Timmothy. Investigators say Amy committed suicide and left behind a note indicating that Timmothy would be well taken care of, but wouldn't be found.
On the 10-year missing mark for Timmothy, his older cousin, Phoeby, has written a letter to her missing family member.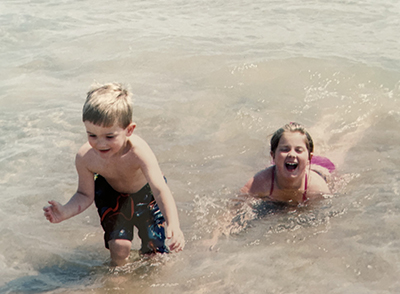 Dear Tim,
I remember the last time I came to visit you. It was a normal spring break visit for my sister and I. My Aunt Amy, your mom, was insistent on doing something together. We were going to go to Six Flags, but it was raining so we went to Key Lime Cove, what is now Great Wolf Lodge. I remember later being at your house and eating hot dogs that Aunt Amy  kindly cut up for me. I remember you playing with your toys and talking about Spiderman with me. You were young, so you called me "cousin." I remember going to a park with a rocket ship playground. The last thing I remember is my Aunt Amy wanting me to go play with you because I wouldn't see you for a while. It seemed like something normal she would say then, as I lived states away and only visited over school breaks, but I never realized how true it would become.
One thing that was always evident to me, even when I was young, was how much your Mom loved you. She was always so kind and gentle with you. No matter what your situation is or where you are, I hope you know that. I would be lying to say that I wasn't incredibly angry at her choice to do what she did. However sometimes people just want the pain to go away not really realizing the full ramifications of their actions. So many people love you and your Mom. I'm sad that she can't see you grow up or that we can't either. Although, I have faith that you will turn out as warm and kind as your Mom. Wherever you are, I hope you are happy, safe, and healthy.
With Love and Hope,
Your Cousin, Phoeby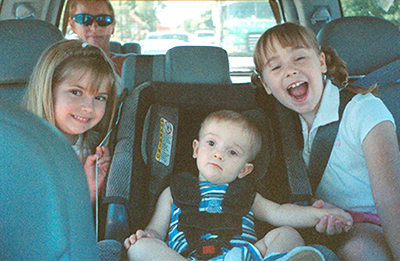 This new age progression image, created by forensic artists at NCMEC, shows what Timmothy would look like today at age 16. 
View and share Timmothy's missing poster here. https://www.missingkids.org/poster/NCMC/1171960/1/screen
If you have any information about Timmothy Pitzen, you are urged to contact the Aurora Police Department at 1-630-256-5216, or the National Center for Missing & Exploited Children at 1-800-THE-LOST, that's 1-800-846-5678.