Dear Bethany... 20 Years Missing
Bethany Markowski was 11 years old when she vanished while returning to Jackson, Tennessee after a trip to Little Rock, Arkansas. Today, March 4, 2021, marks 20 years since she disappeared. Her family has never given up hope that she will come home. Below is a letter to Bethany from her mother, Jonnie Carter. 
Dear Bethany,
I cannot believe another year has passed without you here.  I never thought we would be here, 20 years later, wondering where you are.
The day you went missing is seared in my brain, every second of that day plays through my head. Could I have done anything to prevent this from happening?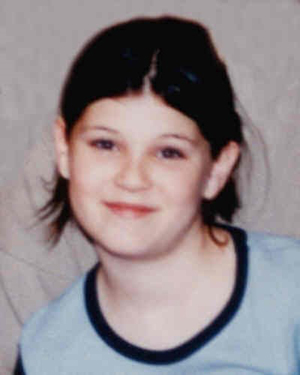 I remember March 4, 2001 like it was yesterday. You were on a weekend visitation with your father and you never showed up on Sunday at the meeting place for your Aunt Lori and Uncle Larry to pick you up and bring you home.
When I received the call saying that you had gone into the mall in Jackson, Tennessee and then no one could find you, I went into panic mode, calling everyone I could think of that might know something.
The three-hour drive to Jackson seemed to take forever. But, I just knew that when I got there, you would be found and everything would be okay.
That was not the case, and that is when the true nightmare started.
I remember your Aunt Lori, your Uncle Larry, Dianne Wyatt (Meagan's mom) and myself sitting in the police station and they brought me your overnight bag, the first thing I pulled out was your coat. It was so cold and misting rain that night, and you were out there without your coat. I fell apart.  
Your Aunt Lori and I stayed in Jackson for a week, we posted flyers all over the town. I was scared to leave, scared to death to leave, just in case you were found, I had to be there.
It was hard to leave even after we found out that you had never even been at the mall, you were not on any of the surveillance tapes from any of the stores.
Thousands of tips have come in about you over the years, we even thought a few years ago that you were coming home to us. I received a call from the TBI, saying they had a girl in custody in East Tennessee and she said her name was Bethany Markowski.
When I looked at the picture of this girl, I think my brain knew it was not you, but my heart was praying so hard that it was you. So many people came and stayed with me until we got the call the next day.
The call started with I'm sorry, and that is pretty much all I can remember about that call. I was beyond crushed, it was like losing you again.
Bethany, please know, you have not been forgotten.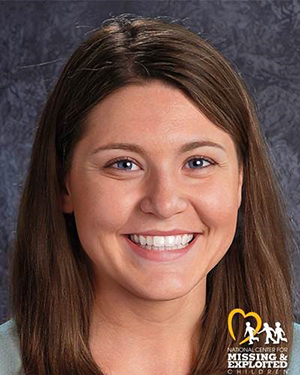 Age progression of Bethany Markowski. She is 31 years old today.
We got a bill passed in your honor: March 4th is Tennessee Missing Children's Day. We have a candlelight vigil and release balloons with bookmarks that have pictures of all of the children missing in Tennessee.
Bethany, this is because of you and for you!
We will never give up on finding you, loving you and praying that wherever you are, you are safe and happy.
I love you Bethany!
Mom 
(Jonnie Carter)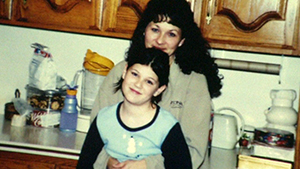 Bethany and Jonnie
If you have any information on the disappearance of Bethany Markowski, please call NCMEC at 1-800-THE-LOST. View her missing poster here. 
###