"She's Out There Somewhere" - 10 Years After Ali Vanished
Savahna Sky says one of her most cherished memories is yelling, "I love you, see you tomorrow!" to her best friend, Ali Lowitzer, outside their high school on the afternoon of April 26, 2010. 
Shouting goodbye as their school busses left was a daily tradition for the two girls, but there was no way for them to know it would also be their last interaction before Ali vanished.

That was 10 years ago. Alexandria "Ali" Lowitzer had just turned 16. She's described as a natural artist, a talented singer and a great friend. Ali was involved in Girl Scouts and softball and enjoyed crafting with her mom. She had just gotten her first job at the Burger Barn, a fast food joint about a quarter-mile away from her home in Spring, Texas. 
On that Monday afternoon in late April, Ali texted her mom to say she was going to walk to the Burger Barn to pick up her paycheck. Surveillance video from the school bus confirms that Ali got off at her stop around 3 p.m. to walk to work. And this is the last known sighting of Ali Lowitzer.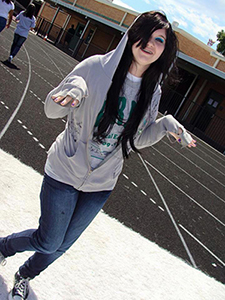 After Ali's mother, JoAnn Lowitzer, came home and noticed Ali wasn't around, she drove by the Burger Barn and soon learned that Ali had never made it there. That's when panic set in. 
"It's very atypical of her to not be where she said she was going to be," said JoAnn about her daughter. "That's when we started letting our friends know that Ali was missing, that she didn't come home from school."
JoAnn and Ali in childhood.
Ali was reported missing to police that evening and ever since the Lowitzer family has spearheaded a frantic and tireless search for their daughter. 
In the early days of the investigation, authorities believed that Ali had run away, despite Ali not taking any money or belongings with her. In fact, the last place her cell phone could be traced to was that bus stop corner the afternoon she disappeared. The Lowitzer family has always believed Ali did not leave on her own accord.
"We were Ali's biggest advocates and still are," said John Lowitzer, Ali's dad. "There's not a day that goes by that I don't think about her. I'm thinking, 'Have we done everything that we can do? What's the next step? What can we do next?'"
Over the years, Ali's family has sought help from a private investigator, the Laura Recovery Center and the National Center for Missing & Exploited Children. 
Through following up leads on people Ali knew before her disappearance, the Lowitzer's private investigator Amber Cammack, theorized that Ali was taken, hidden and trafficked. The family has shared this information with law enforcement, and they continue to track down such clues that come in. Craig Thomas, deputy investigator at the Harris County Sheriff's Office in Texas says that they haven't stopped searching for Ali, either.
"We're going to chase the clue down and see if we can resolve it," said Investigator Thomas. "If it's not her… Let's move on to the next one. Let's go back through the case file and try to find something that somebody might've missed."
"Although it's been 10 years, we're no closer to finding Ali today than we were the first day," said JoAnn. "But we still have just as much hope in our hearts as we did 10 years ago. Everything has changed these past 10 years besides the support of NCMEC."
"I want her to be found today, tomorrow, the next day," said Ali's best friend Savahna. "I don't want to go another year without having Ali."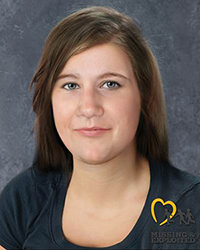 Ali's age progression shows what she might look like today.