NCMEC Call Center Moves to Florida
Over the last 34 years, the Call Center here at the National Center for Missing & Exploited Children has fielded over 4.8 million calls…but the job is much more than just answering the phone.
The job is talking to a parent who is frantic because they can't find their 11-year-old son. 
The job is assisting law enforcement in issuing an AMBER Alert for a 3-year-old boy who was taken from his front yard.
The job is listening and taking a report from a 16-year-old girl who is being contacted online by someone she doesn't know.
The Call Center is where it all starts. It is where NCMEC receives the reports that allow us to take the next step to help children who are missing or being sexually exploited. And because of the crucial role the Call Center plays, we were excited to publicly unveil our new Call Center during an open house on Wednesday. The new facility, located at the Florida regional office in Lake Park, was relocated from NCMEC headquarters in Alexandria, Virginia. The Call Center will continue to provide 24/7 assistance to law enforcement, social workers and families seeking assistance regarding a missing or sexually exploited child. 
"NCMEC's Call Center is the "nerve center" of the organization," explains NCMEC President and CEO, John Clark. "Our talented Call Center employees handle the most difficult calls and represent each of us when they answer the phone and help the person on the other end of the line. I am confident that this relocation will allow us to best serve families, law enforcement and the countless others who need NCMEC's support."
The event on Wednesday was an emotional one for NCMEC founders, John and Revé Walsh, as they returned to the Lake Park office where it all began for them. It was at this location in the early 1980s that they opened the Adam Walsh Resource Center, a non-profit organization that is today the National Center for Missing & Exploited Children.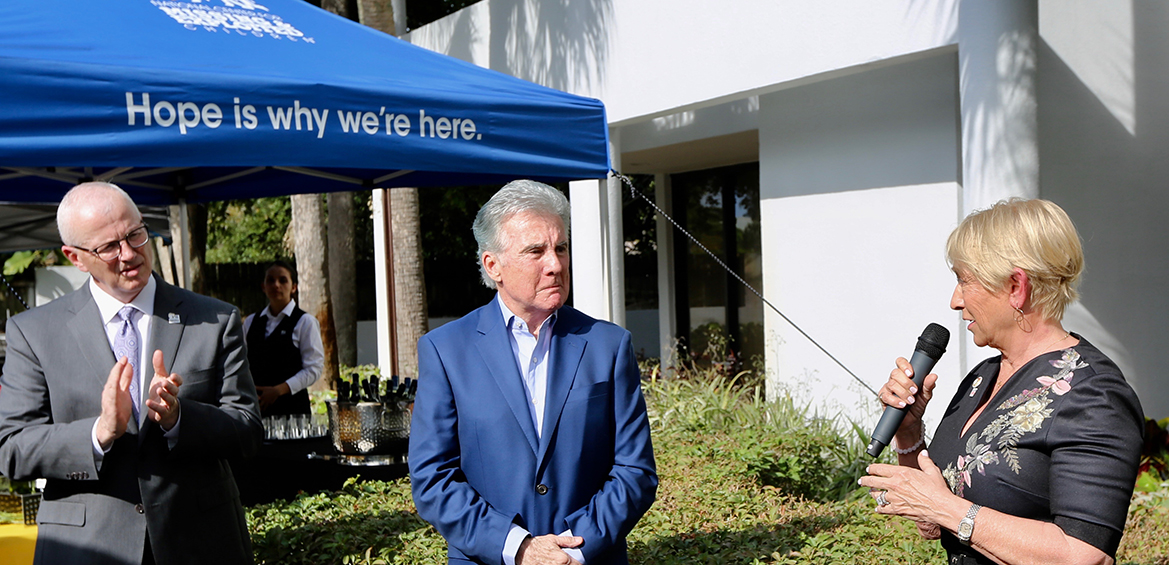 After the abduction and murder of their 6-year-old son, Adam, John and Revé Walsh made it their mission to help ensure that other families of missing children had somewhere to turn as they navigated the unthinkable. 
"There was no one to help us look for Adam," says John Walsh. "We had nowhere to turn and that was a nightmare."
It was here that the Walsh family focused on legislative reform and making themselves available to other families in need of assistance. As the organization continued to grow, the Adam Walsh Child Resource Center merged with NCMEC and from there, NCMEC expanded to several other states including Virginia, where NCMEC is currently headquartered, as well as regional offices in California, New York and Texas. 
The Walsh family turned tragedy into action and through their plight have established a legacy for helping children, families, law enforcement and social services all over the country. 
And it all started with our Call Center specialists.
Because of them, the parent of that 11-year-old boy has someone helping her through the process of filing a missing person report.
Because of them, someone recognized the 3-year-old boy in a parking lot after getting the AMBER Alert on their cell phone.
Because of them, the 16-year-old girl feels safe since the online predator was arrested by law enforcement. 
If you have a missing child or would like to make a report about child sexual exploitation, please call our hotline at 1-800-THE-LOST (1-800-843-5678). 
###
A New Face for an Unidentified Little Boy 

For two decades, investigators in DeKalb County, Georgia, have tried to identify a young child who was found deceased in the woods on Feb. 26, 1999. Using technology that wasn't around 20 years ago, a forensic artist here at the National Center for Missing & Exploited Children created this new facial reconstruction.  It's the most life-like image of the boy to date.
Investigators determined that the little boy was African American, between the ages of 4-8 years old and likely died about 3-6 months before his remains were found. He was between 3 feet 10 inches and 4 feet 2 inches tall and weighed approximately 45-60 pounds. He was found wearing a blue plaid and navy hooded sweatshirt, size XL, red denim jeans, size three, and size 11 Timberland boots. The results of advanced forensic analysis of his bones and teeth suggest that he was likely born and raised in the southeast U.S., most likely Georgia or Florida. 
Investigators and the National Center hope the new image will finally bring answers in the case. For Angeline Hartmann, NCMEC's media director, this case has become very personal. She's been connected to the mystery since day one. 
"I was a reporter in Atlanta and I remember getting a call that homicide investigators were going out to a scene at a small neighborhood cemetery in DeKalb County, Georgia," recalls Hartmann.
At the crime scene, Hartmann learned that police were dealing with the remains of a small child.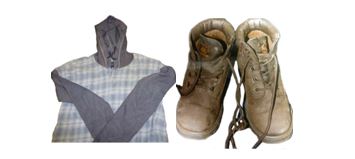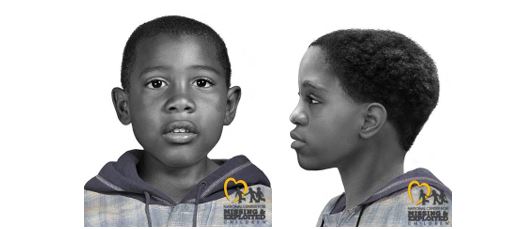 "It was sad to think about this young child just out in the open like that and it was an unusual location. In the south, small cemeteries can be found in some obscure places," explains Hartmann. "This cemetery was just a little triangle, in the middle of a neighborhood. You really wouldn't know it was there unless you were familiar with the area."
She couldn't have guessed that day was the start of something that Hartmann would be involved in for years to come. As a crime reporter, Hartmann already had strong ties with the DeKalb County Police Department and the Medical Examiner's Office and she kept in touch with them about the case on a regular basis. She says she felt a personal duty to keep up with the story.
"I wanted to make sure people knew that this child didn't have a name yet. I kept searching for new details that could help get his story out there again."
Hartmann's dedication to this case did not go unnoticed, especially by those she worked so closely with at the DeKalb Medical Examiner's Office.
"When I left Atlanta in 2005, I was deeply touched when they surprised me with a special plaque to say thank you for all of my stories over the years on this case. It was such an honor," says Hartmann. 
Hartmann carried the case with her to her next job at America's Most Wanted where she covered it on the national level. Then when she later joined the National Center for Missing & Exploited Children, generating awareness for cases continued to be part of her job as media director.  
"Each time I covered this case over the years, I kept thinking maybe this time someone would come forward and there would be a break in the case," says Hartmann. "I still have that same hope today. My colleagues and I couldn't let the 20-year mark pass, without once again asking the public to help."
As NCMEC worked to create the new reconstruction image, Hartmann also geared up to feature the child's story on her popular podcast, "Inside Crime with Angeline Hartmann." To coincide with the release of this new image, the multi-episode podcast featuring this case will be available on Feb. 26, 2019.
"With this new reconstruction you can really connect with him by looking at his face," explains Hartmann. We are talking about a little boy who deserves to be given his name back. I just don't accept that we can't find the answers. Someone knows who this child is and I truly believe we will find the answers as long as we keep looking for them."
If you have any information, please call 1-800-THE-LOST (1-800-543-5678) or the DeKalb Medical Examiner at 1-404-508-3500.
To learn more about forensic imaging see Paloma Galzi's NCMEC Instagram takeover by following @missingkids. To hear more about this child's case tune into the "Inside Crime with Angeline Hartmann" podcast at www.insidecrime.com.         
NCMEC Poster: https://www.missingkids.org/poster/NCMU/1105216/1/screen
 
 ###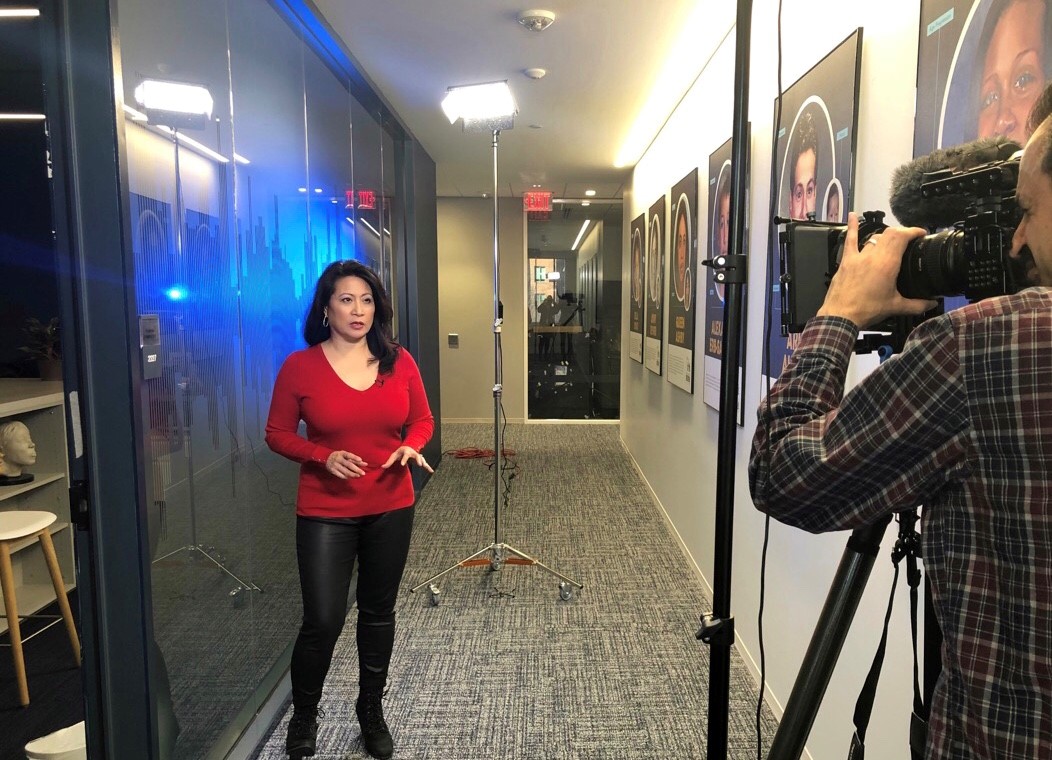 Nominate a Law Enforcement Hero for NCMEC's 2019 Heroes' Awards! 

It's not too late to get your nomination in! We're looking for all those law enforcement heroes out there who went above and beyond in the search for a missing child or did an extraordinary job handling a sexually exploited child case.
Visit hero.missingkids.org to fill out a nomination,or send the link to your local law enforcement agency and encourage them to apply! Nominations close on Friday, March 1.
Each year, NCMEC honors law enforcement's dedication to child safety at its "Heroes' Awards." Winners will be flown to Washington, D.C. for an awards ceremony on June 19, 2019, followed by a chance to stand on the field at Nationals Park, then watch as the Washington Nationals take on the Philadelphia Phillies.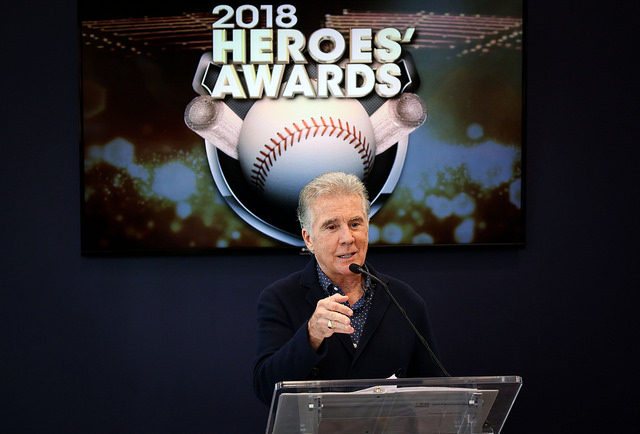 Last year, honorees included a group of fifteen investigators in Texas who worked together to save a 5-year-old child whose sexual abuse images were being actively traded online.  
Law enforcement in Maryland were recognized for saving a 15-year-old girl from child sex trafficking. And our "People's Choice" award, where the public votes on social media, went to two investigators who rescued six teenagers who were trafficked and then continued to work with those survivors to get them the services and support they needed.
A special recognition went to detectives who worked tirelessly on the case of missing sisters Sheila and Katherine Lyon, finally bringing answers to their family after more than 40 years. And a mother was given NCMEC's "Courage Award" after she survived a violent attack when her daughter was abducted. The little girl was recovered safely and was asked to throw out the first pitch during the baseball game!
For more information about the event, as well as how to become a sponsor, visit hero.missingkids.org.
### 
Giving Kids Their Names Back: Genetic Genealogy Cracking Old Cases

Not long after last year's stunning arrest of the California man suspected of being the "Golden State Killer," the phones started ringing like crazy at the National Center for Missing & Exploited Children where a forensic team is helping law enforcement learn the identity of more than 700 deceased children. 

Genetic genealogy helped crack the decades-old Golden State Killer case, a new tool that NCMEC has been using with growing success to give children their names back. After news broke that the suspect accused of 12 murders and 50 rapes finally had a name, law enforcement began reaching out to NCMEC's forensic team in droves to see if genetic genealogy could be used in their cases. 
"Golden State blew it out of the water," said Carol Schweitzer, who supervises the forensics team. "It's energizing law enforcement and getting them engaged in these really old, really complicated cases because they now have something new to try. It's just truly amazing that we're finally starting to shed light on who these children are." 
Already, eight cases have been resolved by law enforcement using genetic genealogy, including three suspects and four unidentified deceased children just since last April, Schweitzer said. One of them, a little boy found murdered under a billboard in North Carolina, was identified this month as 10-year-old Robert "Bobby" Adam Whitt, whose identity remained a mystery for more than two decades. 
It has also given a "living Jane Doe" in California her name back: Lisa Jensen. Lisa was abducted as an infant in 1981 and abandoned at age five. She had no idea who she was for decades. 
People have always been fascinated to learn where they came from and trace their family trees. Before DNA, it was done through oral history or memory, sometimes scribbled in a Bible or a photo album and handed down to descendants. Those with no recollection or documentation, including adoptees looking for birth parents, would scour records in courthouses, libraries or online to unearth their past. 
But the wildly popular for-profit companies that will test your DNA, reveal your heritage and find your relatives "is cracking open unidentified cases," said Schweitzer. Children are getting their names back, and families are getting long-sought answers. 
Law enforcement has been turning to a free website, GEDMatch genesis, that allows anyone to upload their digitized genetic data at any of the for-profit companies, including AncestryDNA, 23andMe and Family Tree DNA, said Schweitzer. It was designed to compile all results in one place for those people looking for a relative who may have tested at a different company. 
This type of DNA testing can give law enforcement important leads, such as a potential aunt or a second cousin of their unidentified person. Schweitzer's team facilitates the process by arranging for lab work through external partners with NCMEC to do extractions of DNA from human remains and by bringing in genealogists to help build out the family trees. NCMEC analysts support law enforcement through this extensive process by doing the tedious, time-consuming analytical work that is required, freeing up law enforcement to investigate and do interviews. 
3 Children identified through genetic genealogy: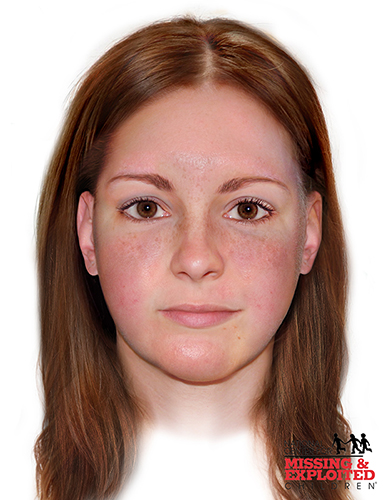 Jane Doe from Troy, OH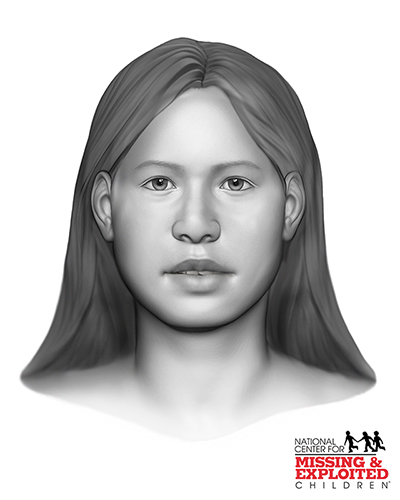 Jane Doe from Anaheim, CA
In 1987, skeletal remains of a female were found in Anaheim, California by a couple who were taking a walk when they found her remains. Genetic genealogy cracked the 21-year-old mystery: She was Tracey Coreen Hobson. 
Also last year, another young female whose body was found in Miami County, Ohio in 1981 was identified as Marcia King, 21. Law enforcement uploaded her DNA into GEDMatch and found a strong potential extended relative to their Jane Doe. That led to her mother who was still alive and assumed her daughter had found a new life for herself. She hoped Marcia would return home one day. 
"The application of genetic genealogy has been the greatest advancement to solving the most difficult cases since the advent of DNA itself," said Bob Lowery, who oversees NCMEC's Missing Children's Division. 
A genetic genealogist Barbara Rae-Venter, who frequently works with NCMEC, helped crack the Golden State Killer case by finding the names of the assailant's close relatives through GEDMatch genesis. 
The lead detective in the Golden State Killer case had heard about Rae-Venter facilitating the use of genetic genealogy in a case out of New Hampshire, where the bodies of a woman and three children were found in two barrels. The detective wondered if it would work in his case, a crime spree that began 40 years ago and terrorized a swath of the state for more than a decade. It did. Genetic genealogy led to the arrest of Joseph Dangelo, a 72-year-old former police officer. 
This month, Family Tree DNA told its customers that law enforcement could use its service just like anyone else, as long as they let the company know when they submit DNA to their massive database. But, as with other genetic genealogy services, they must provide a subpoena or search warrant to receive any information beyond that which any other person could access.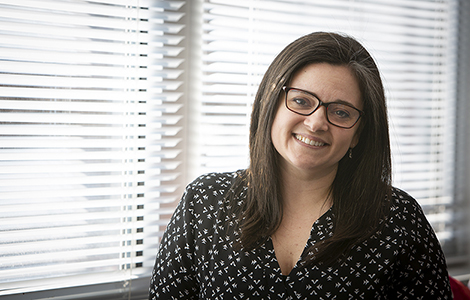 Carol Schweitzer from the National Center for Missing & Exploited Children
Schweitzer said that was an important development because the Family Tree DNA database contains even more information than GEDMatch, increasing the potential to solve more cases. But, she stresses, DNA cannot be used in all cases to reveal identity, either because the sample is too small, contaminated or degraded over time.
Her team is working to identify more cases in its massive caseload that might benefit from genetic genealogy, especially those in which other tools have been tried, including facial reconstructions or pollen analysis and chemical isotope testing, which seek to determine where in the country a child may have spent time. They're currently helping law enforcement with six cases that are showing promise.
Lowery said this new tool will also prevent many crimes from happening: "Many dangerous criminals who threaten our communities will be quickly identified by law enforcement and will no longer be able to roam freely in search of young victims."
You can check out our Facebook page, "HelpIDMe," to see all the children in your area who still need their name back.  
BREAKING: Genetic Genealogy Helps Identify Child After 20 Years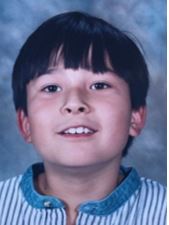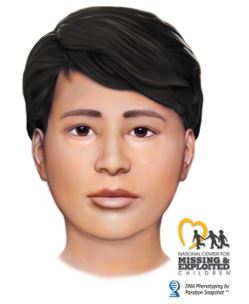 After more than two decades, a little boy found murdered under a billboard sign in Mebane, North Carolina has been identified as 10-year-old Robert "Bobby" Adam Whitt.
The crack in the case came after the Orange County Sheriff's Office brought in genetic genealogist Barbara Rae-Venter to build a family tree from a sample of the child's DNA. Cops say Barbara was able to find the names of his close relatives and from that, investigators were quickly able to obtain the child's identity.
Barbara works closely with NCMEC and is best-known for assisting law enforcement in the identification of the Golden State Killer, a story that made national headlines last year. 
Working with NCMEC, investigators also determined that an unidentified woman found murdered in Spartanburg, South Carolina around the same time was Bobby's mother.
A Decades-Long Search
The case began when skeletal remains of a child were found by groundskeepers on Sept. 25, 1998 just off a highway in Mebane, about 30 miles east of Greensboro. At the time, there were no missing child reports that matched the circumstances and very few leads. Law enforcement believes he was deceased for several months, likely left along the road during the summer of 1998. 
Multiple facial reconstructions were created for the boy over the years, and NCMEC worked with the Orange County Sheriff's Office and the North Carolina Medical Examiner's Office to find other possible investigative options as technology advanced. This included pollen analysis and chemical isotope testing – both of which aim to find a location where the child was born or spent time.
A major advancement in the case came in October of last year. DNA phenotyping performed by Parabon determined that the child was of mixed East Asian and European ancestry. It also gave insight into his physical traits -- he had light brown or fair skin color, brown or hazel eyes and black hair. 
A NCMEC forensic artist created a 3D facial reconstruction of the child using a CT scan of the skull and applied the phenotypic traits revealed by Parabon's DNA Snapshot analysis. The new colorized image was released in hopes that someone would recognize the child.
In a press release issued today by the Orange County Sheriff's Office, Investigator Major Time Horne said, "I always kept the case file box under my desk, where it was purposefully in my way.  Every time I turned, I hit it with my leg. I did this so the little boy couldn't be forgotten." Horne has worked the case since the day the remains were found.
At NCMEC, we are still working on more than 700 cases of unidentified children. You can check out our Facebook page, "HelpIDMe," to see all the children in your area who still need their name back.
###